The 10 Best Airports In The World In 2019 : Skytrax Awards
10. Zurich Airport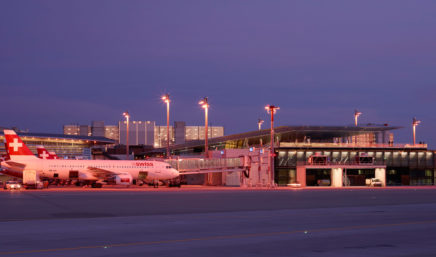 It is the largest international airport in Switzerland and is the hub airport for Swiss International Air Lines. Zurich Airport has three runways and three terminals. It offers scheduled and charter flights to 203 destinations in
67 countries around the world.
– 31.1 million passengers and 278.458 flights in 2018
– Important European hub with 28,4% connecting traffic
– An ideal gateway to Europe with efficient connections to 66 countries
– One of the largest European cargo airports with an annual capacity of 700.000 tonnes
– Diversified handling services
– Competitive airport charge structure.
It is also  Ranked as "Best Airport in Europe" in the category "20-30 mio.
passengers" by World Airport Award (Skytrax)
09. Tokyo Narita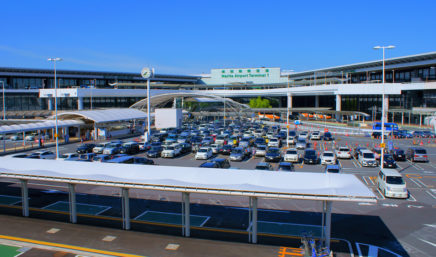 Tokyo Narita Airport is an international airport serving the Greater Tokyo Area of Japan. Narita serves as the international hub for Japan Airlines and All Nippon Airways. As of 2016, Narita was the second-busiest passenger airport in Japan. In 2017, Narita served 40,631,193 passengers, making it the 49th busiest airport in the world in terms of passenger traffic. Narita serves as the main international hub of Japan Airlines,  All Nippon Airways, and Nippon Cargo Airlines
08. London Heathrow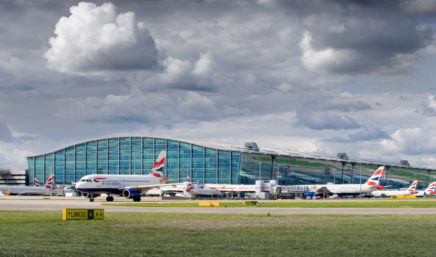 London Heathrow Airport is the busiest airport in the UK and busiest airport in Europe by passenger traffic
– Annual passengers: 78.0 million
– Daily average total number: 213,668 (51% arrivals / 49% departures)
– Busiest day ever recorded (passenger numbers): 30 June 2017 with 259,917
– Busiest year ever recorded (passenger numbers): 2017 with 78.0 million
Flights 2017
-Annual air transport movements: 474,033
-Daily average air transport movements: 1,299
07. Munich Airport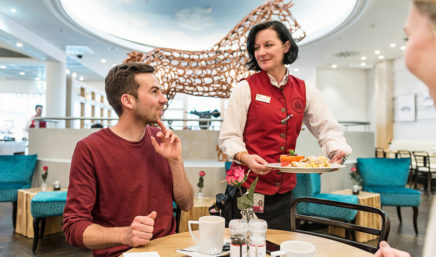 It is a major international airport near Munich, the capital of Bavaria. It is the second-busiest airport in Germany in terms of passenger traffic after Frankfurt Airport. It is the world's 15th-busiest airport in terms of international passenger traffic and was the 38th-busiest airport worldwide in 2018. As of March 2018, the airport features flights to 266 destinations, making it the airport with the fifth-most destinations worldwide. Munich Airport serves as a hub for Lufthansa including Lufthansa Regional and its Star Alliance partners.
06. Centrair Nagoya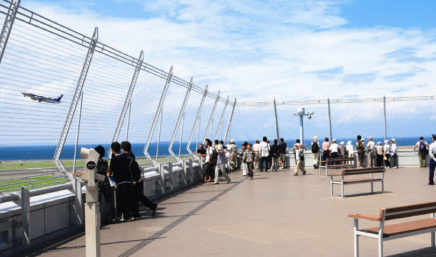 In 2014, 9.8 million passengers traveled through Central Japan International Airport in Nagoya, better known as Centrair. The airport has a large domestic traffic percentage, with a number of regional routes operated to Asiana cities such as Bangkok and Singapore. Longer haul routes include Helsinki, Frankfurt, Honolulu, and Detroit.
Chubu Centrair International Airport is the main gateway
to Nagoya and the Chubu region of Japan. Hosting domestic, regional and international passenger
and cargo services for over 20 airlines, the airport is a
domestic hub for ANA Airlines.2018: For 4 consecutive years, Chubu International
Airport won "The World's Best Regional Airport"
award (Skytrax)
05. Hong Kong Airport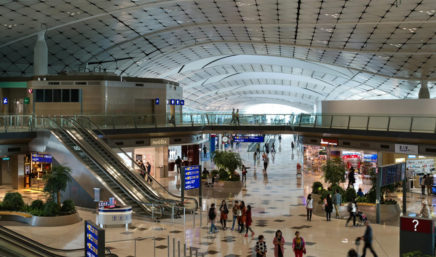 It is Connecting to over 220 destinations worldwide by over 120 airlines. More than 74.7 million passengers handled and 5.1 million tonnes of cargo and air mail moved in 2018. with 2 runways in operation handled 427,725 air traffic
movements in 2018. Hong Kong International Airport serves over 100 airlines operating flights to about 180 locations worldwide, including 44 destinations on the Chinese Mainland. It is former, multiple winners of the Airport of the Year title at the World Airport Awards.
04. Doha Hamad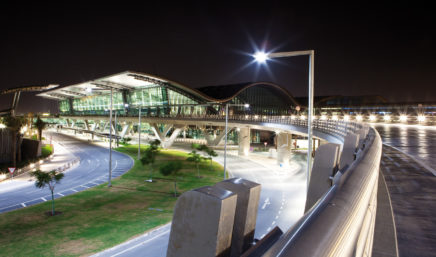 Hamad International Airport is the international airport for Doha, the capital city of Qatar. The existing terminal can accommodate up to 30 million passengers annually and has been described as the most architecturally significant terminal complex in the world, as well as being the most luxurious.
03. Seoul Incheon airport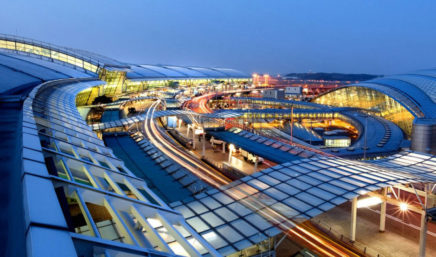 Incheon International Airport is the largest airport in
South Korea and one of the largest airports in the world. The airport holds a record of being ranked the Best Airport Worldwide for 11 consecutive years by the Airports Council International (ACI)'s Airport Service Quality Award from 2005 to 2016. Incheon International Airport's terminal has 111 boarding gates altogether, with 44 in Terminal 1, 30 in Concourse A (connected to terminal 1), and 37 in Terminal 2.
02.Tokyo Haneda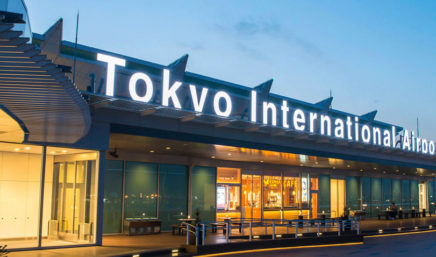 It is one of the two primary airports that serve the Greater Tokyo Area and is the primary base of Japan's two major domestic airlines. Haneda handled 85,408,975 passengers in 2017; by passenger throughput, it was the third-busiest
an airport in Asia and the fourth-busiest in the world. It is able to handle 90 million passengers per year following its
expansion in 2010. With Haneda and Narita combined Tokyo has the third-busiest city airport system in the world.
01.Singapore Changi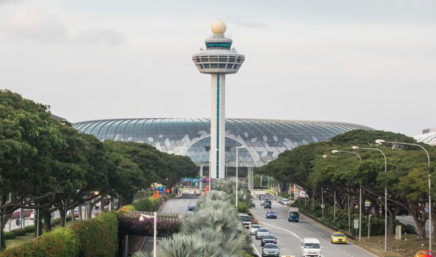 Singapore Changi Airport connects customers to over 200 destinations worldwide, with 5000 arrivals and departures a week by 80 international airlines. In 2017, Changi Airport celebrated a key milestone, serving 60 million passengers from close to 100 countries around the world.
One of the largest transportation hubs in Southeast Asia. It is currently rated the World's Best Airport by Skytrax. The airport saw a record of 65.6 million passenger movements in 2018
– beating 2017's record of 60 million passengers with a 5.5 percent increase. As of 1 March 2019, Changi Airport serves more than 100 airlines flying to 400 cities in around 100 countries and territories worldwide.
Russia has started branding the SJ-100 short-haul aircraft
Russia has recently initiated a branding campaign for the SJ-100 short-haul aircraft, which has been developed by Yakovlev PJSC, a notable Russian aerospace company. The primary focus of this branding effort is to highlight and emphasize the aircraft's use of 100% Russian domestic components.
After being barred from Western nations, Russia intends to debut its smaller aircraft, the SJ-100, in a significant way on the global market. The SJ-100 will face off against the Boeing 737-7, Embraer E195, and Airbus A220. For countries like Indonesia, China, India,  Africa, Afghanistan, Pakistan, and Iran, and those that are allies of Russia, the SJ-100 is a potential aircraft for operation.
Russian-Made Combat Trainer Aircraft Joins Iran's Air Force(Opens in a new browser tab)
This branding effort is remarkable for various reasons. First and foremost, it demonstrates Russia's dedication to showcase its domestic aerospace capabilities. Russia's choice to highlight the use of only 100% Russian components in the branding of the SJ-100 short-haul aircraft is of the greatest strategic significance. In addition to showcasing Russia's aerospace capabilities, this branding campaign also makes a strong impression on potential customers from other countries.
From an economic standpoint, Russia's focus on using domestic components aligns with the global trend towards supply chain resilience and reduced reliance on foreign suppliers. The SJ-100's incorporation of Russian-made components not only assures international buyers of its quality and performance but also presents an opportunity for economic development in their own countries. This can lead to the creation of jobs, the growth of local industries, and the transfer of technology and expertise.
Finnair Reveals Summer Schedule With 50+ European Destinations(Opens in a new browser tab)
Recently, The Yakovlev JSC-built SJ-100 Superjet made history by successfully completing its first flight in Komsomolsk-on-Amur, Russia. The Russian Ministry of Industry and Trade acknowledged this significant development, adding that the test flight verified the plane's overall stability, steady functioning, and stable handling.
The ability to implement and install their own design solutions and technologies, such as avionics, gear, auxiliary power units, electric power supply systems, air conditioning, fire prevention, and other systems, was demonstrated by Russian developers and producers.
The SJ-100 is a modern regional jet designed to offer exceptional performance and comfort for both passengers and operators. With a length of approximately 29 meters and a wingspan of around 27 meters, the spacious and comfortable cabin is designed to enhance the passenger experience. with modern amenities and ergonomic seating arrangements. During its first flight climbed to heights of up to 3000 metres and reached speeds of 343 kilometres per hour.
Akasa Air vs. Pilots: Delhi High Court Upholds DGCA's Authority to Act in Case of Contractual Breaches
The Directorate General of Civil Aviation (DGCA) is authorized to take action against pilots who violate civil aviation rules (CAR), the Delhi High Court ruled on Wednesday.
Akasa Air initiated legal action against pilots who had quit their jobs without giving the required notice by their contracts. In response to a request from the startup airline, which claimed it was in a crisis as a result of the sudden and abrupt resignation of 43 pilots who left the airline without providing the required notice period, the civil aviation regulator submitted written responses.
Akasa Air to Add 800 Staff and Fly Internationally(Opens in a new browser tab)
However, the Court ruled that it is now unable to give any explicit instructions to the DGCA and MCA regarding how to respond to a future representation that Akasa might make against defaulting pilots.
The court made it clear that there are no limitations on the DGCA's power to take action in situations of pilot noncompliance in an interim judgment that offers relief to Akasa Air. The airline firm maintained that it is merely requesting a directive to the DGCA to decide their (Akasa's) claims against pilots who may depart the airline in the future without serving the notice period, not that it is pressing for any action against the pilots who have already quit.
The Livery of Akasa Air's Boeing 737-800 Aircraft Has Been Revealed.(Opens in a new browser tab)
The DGCA had stated that it lacked the power or authority to intervene in any employment contract and therefore was unable to affect the employment contract between the pilots and Akasa Air.
The aviation authority said that if Akasa Air doesn't have enough pilots to continue operating flights, it would be in the interests of all parties if it complies with the requirement to keep a limited schedule.
Global Airlines to contract Hi Fly to accelerate A380 Entry into Service
Under the agreement, Global Airlines will benefit from Hi Fly's expertise to accelerate the Entry into Service (EIS) programme for the airline's new fleet.
Hi Fly, based in Lisbon, has significant A380 technical and operating experience.
First Global aircraft expected to fly to Europe in the months ahead, with a new registration of 9H-GLOBL
In a significant operational move, Global Airlines and Hi Fly have inked a contract to collaborate on the development and maintenance of the four A380 aircraft the new airline has agreed to purchase.
Hi Fly, the first company to operate the A380 on the secondary market, will collaborate with Global as it gets ready to launch operations to help the new carrier realize its goal of giving passengers the best possible experience when flying commercially.
Hi Fly takes delivery of its first Airbus A380(Opens in a new browser tab)
The EIS and Return to Service (RTS) procedures for Global's first aircraft, which are anticipated to start in the coming months, are the organisation's immediate priorities. However, with an affinity for the aircraft and confidence in its long-term potential and popularity, both businesses will look at further possibilities to deepen their partnership.
Hi Fly holds authorization to operate worldwide and currently operates 35,000 flights per year for a base of 140 airlines and governments on a global basis.