10 fastest Military helicopters in the world ..!!
10 . AW109 LUH(Light Utility Helicopter)
This is a Light Utility Helicopter (LUH) with the capability to fly at a maximum speed of 282km/h stands among the world's ten fastest helicopters. The multi-mission capabilities of this machine have also made it one of the best-selling helicopters in its own class of the best. It is majorly operated by the armed forces of South Africa, Sweden, New Zealand and Malaysia. It is equipped with sophisticated sensors, state-of-the-art avionics and redundant systems for optimum safety and survivability. It is indeed one of the best.
9. AH-64D Apache
This helicopter is considered as one of the most advanced multi-mission combat helicopters, is also one of the fastest military helicopters in the world. It can attain a maximum speed of 284km/h in hot day conditions and above that is a favorable climate with fast speed and stability.he AH-64D is powered by two General Electric T700-701C turbo-shaft engines developing a maximum power of 1,890shp each. The high-performance engines ensure the helicopter to reach a maximum altitude of 15,895ft (4,845m) at a rate of climb of 2,915ft/m.
8. Rosvertol's , Mi-26
This is a heavy transport helicopter produced by Rosvertol's aviation plant in Russia. The helicopter has a maximum speed of 295km/h, which makes it the world's fastest heavy-lift helicopter. The helicopter is equipped with two D-136 turbo-shaft engines generating a power of 11,400 hp each. It achieves a maximum flight range of 800km with main fuel tanks and can fly at a maximum altitude of 4,600m (15,091ft).
7. Ka-52 Alligator
It is an attack helicopter developed by Mil Moscow Helicopter Plant. The helicopter is able to attain a maximum speed of 300km/h which competes closely with the NH90 and Ka-52 Alligator helicopters. The latter offer the same speed in any climatic condition hence very essential and favorable.
This helicopter is powered by two VK-2500 turbo-shaft engines, which deliver 2,400hp each allowing the helicopter to fly at altitudes over 5,000m (16,404ft). The helicopter can take-off and land in hot and high conditions as well as in extremely cold and icy conditions making it stand out as a great and one of the best with a maximum speed of 300km/h.
6 . NH90
The helicopter is a medium lift, multi-role military helicopter designed to meet the requirements of Nato members. It has an impressive cruise speed of 300km/h makes it one of the fastest helicopters in the world. The power-plant of the NH90 includes either two RTM322-01/9 or two GE T700/T6E1 2000kW class engines equipped with dual channel Full Authority Digital Electronic Control (FADEC) system. The high-performance engine enables the helicopter to reach a maximum altitude of 3,200m (10,500ft) at a rate of climb of 2,200ft/min. it can land in any state of climatic condition without losing balance nor weight.
5. AW101 (EH101) AgustaWestland
It is a flexible medium-lift helicopter which can fly at a maximum speed of 309km/h making it one of the fastest military rotorcraft. It is produced by AgustaWestland for military and civilian applications, it has a great design making it swift and great in operations in terms of landing it can turn at 360 degrees without losing stability.
4. Mi-28
Mi-28 can fly at a maximum speed of 300km/h, can fly rearwards and sideways at speeds up to 100km/h and is able to hover turn at 45° a second.The helicopter has non-retractable tricycle tail-wheel type landing gear. The energy-absorbing landing gear and seats protect the crew in a crash landing or in a low-altitude vertical fall. The crew are able to survive a vertical fall of up to 12m/s. The Mi-28 has a fully armoured cabin, including the windshield, which withstands impact by 7.62mm and 12.7mm bullets and 20mm shell fragments.
The Mi-28A helicopter is powered by two TV3-117VMA turboshaft engines, fitted on either side of the fuselage. It is equipped with an auxiliary power unit for self-contained operation. The thermal signature of the helicopter has been reduced by a factor of 2.5 times compared to its predecessor, the Mi-24.
3. Mi-35M
This is a multipurpose military transport helicopter designed to cruise at a maximum speed of 310km/h. Developed by Mil Moscow Helicopter Plant, the Mi-35M is an upgrade of the former Mi-24 HIND helicopter. It can conduct combat missions in adverse weather conditions day and night, without losing its stability, pressure and balance.
2. Sikorsky Ch-53
The CH-53A carries a crew of four; pilot, copilot, crew chief, and an aerial observer, a load of 38 troops, 24 litters with medical attendants, an internal cargo load of 8,000 pounds (3,600 kg) or an external load of 13,000 pounds (5,900 kg) on the single-point sling hook. The CH-53A is equipped with a pair of 7.62 mm M60 machine guns that point out to each side of the fuselage.315 km/h Sikorsky CH-53E Super Stallion, Top speed
1. CH-47F Chinook
At a maximum speed of 315km/h, it is the world's fastest helicopter. Manufactured by Boeing Defense, Space & Security, It is capable of performing multiple missions and was first fielded by the US Army's operational unit in July 2007 for the transportation of troops, artillery, equipment and cargo in support of combat and humanitarian relief operations. It is swift, fast, convenient and stable.
Source : click here 
1.Sikorsky-97 Raider (under development)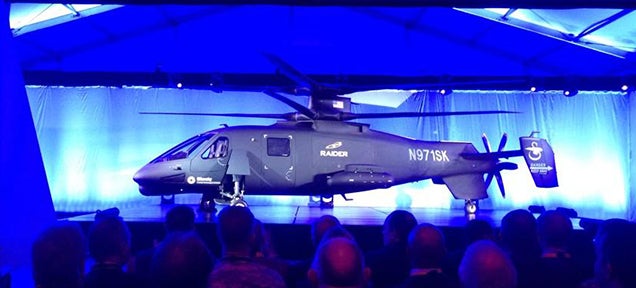 The S-97 Raider—Sikorsky new attack helicopter—is out and it is not only gorgeous. It's absolutely badass. It is based in the same technology as their X2 technology demonstrator, which broke the world helicopter speed record in 2010: 260 knots—that's 299.2mph (481.5km/h) vs the 172mph of conventional helicopters.
liked it ..! ?

Share with your friends and families
Etihad to fly A380 superjumbo on Abu Dhabi-New York route
Etihad Airways is happy to announce that on April 22, 2024, it will begin operating double-decker flights on the A380 to New York JFK.
Etihad's ability to connect to the larger GCC and Indian subcontinent, as well as the US market, has been greatly enhanced with the launch of the A380. It will also bring in more tourists who want to take in the sights of the energetic city of Abu Dhabi.
On one of the two daily flights from Etihad to New York, the A380 will be in service. A 787-9 aircraft with First, Business, and Economy classes will fly the other daily route. Now that Etihad has brought its superjumbo back to the skies, the US route is the second destination—after London—to experience the amazing A380.
The cabin includes 337 Economy Smart seats with large pillows for maximum comfort and Etihad's signature fixed-wing headrests, as well as 68 extra legroom seats with an extra 4 inches of space.
The Business Studios, which offer 70 private spaces on the upper deck, offer a private sanctuary that relieves stress during travel. The Lobby, a serviced lounge and bar area situated between the First and Business cabins, is also located on the upper deck.
Currently, etihad.com makes the dream of seeing The Residence just a click away. * Guests can upgrade from a First-class ticket for an absolutely unforgettable journey, with special offer prices starting at 10,999 AED ($2,990).
Special deal: Upgrades are available for purchase between November 29 and December 12, 2023, for 10,999 AED for a single person or 14,999 AED for two, one-way. Travelable starting on April 22, 2024 (except June 14–24, 2024).
The standard one-way residence upgrade fare from Abu Dhabi to New York is 16,600 AED per person.