---
HeliWhale, a company from the Siberian city of Kemerovo, revealed its unique helicopter at the HeliRussia 2015 exhibition, which took place in Moscow in late-May.
According to HeliWhale, the helicopter will cost $120,000, which includes heating and ventilation systems in the cockpit.
Speed, Range & take off weight 
"Afalina" is the two-seat coaxial high-speed helicopter with take-off weight  of 495 kg, has the best  in its class aircraft performance and corresponds to modern cosumer needs. Cruising speed is 210 km/h, maximum speed is 250 km/h. Range is 600 km and the scaled-up cabin provide additional comfort in operation.
Domestic production and the combination of technical solutions considerably optimize the cost of flight hour and allow to use the helicopter in a wide range of missions. The rotorcraft is a result of a creative teamwork of aviation devouts. Just in 4 years the service workshop developed from the scratch turned into a well-equipped hi-tech light helicopter production &repairs plant.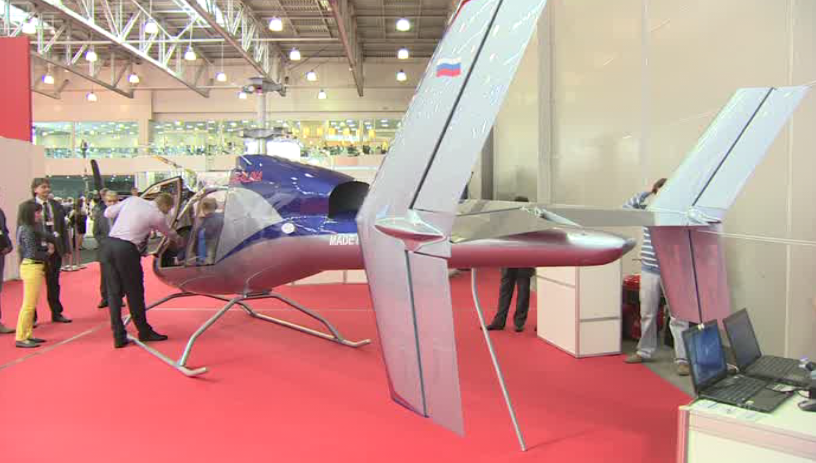 Afalina is designed as a multipurpose helicopter capable of performing a variety of tasks, including the training of pilots, maintenance of pipelines and power lines, aerial surveillance, police patrolling, transportation of personnel, farm work and recreational flights.
 "Heliwhale" is planning to organize helicopter manufacturing and bring the finished product to the domestic and foreign markets. This helicopter will be useful for the needs of the Ministry of Emergency Situations, Air Medical Service, oil and gas and energy companies/ It can also be used for training purposes as well as for corporate and private owners' needs.
Is there any other cheapest helicopter ? Yes 
The Robinson R22 is a two-bladed, single-engine light utility helicopter manufactured by the Robinson Helicopter Company. The two-seat R22 was designed in 1973 which is costing around $285,000(as of Jan 2015 price )
Afalina Production capacity 
The company says that its production plant in Kemerovo will be able to build from 10 to 15 machines every year.They'll be supplied to customers as kit-sets models for self-assembly in order to keep the price low, the developer said.
News source :Heliwhale press release , RT.com,
liked it ..! ?

Share with your friends and families
---