The Smurfs now fly with Brussels Airlines with Aerosmurf : Belgium
The Smurfs now fly with Brussels Airlines with Aerosmurf : Belgium

Saturday, March 24, 2018 — 7 months, 1415 submitted ideas and 14 painting days after the start of the Belgian Icon contest, Brussels Airlines' fifth iconic plane is ready to carry out its Belgian colors around Europe and beyond. The Smurfs design by the Italian Marta Mascellani, chosen by the public, will represent Belgium on a Brussels Airlines A320 named Aerosmurf.
As a proud ambassador of Belgium, Brussels Airlines continues its series of Belgian Icons, aircraft with special designs dedicated to iconic Belgians. Saturday, in the presence of winner Marta Mascellani and finalists of the contest, Brussels Airlines revealed Aerosmurf. The Smurfs, who celebrate their 60th birthday this year, are one of Belgium's most loved comic characters and are sure to be the perfect flying ambassadors for Belgium. As of Sunday 25th, Aerosmurf is bringing the world to Belgium and the best of Belgium to the world, just like the four other Belgian Icons Rackham (Tintin), Magritte, Trident (Red Devils) and Amare (Tomorrowland).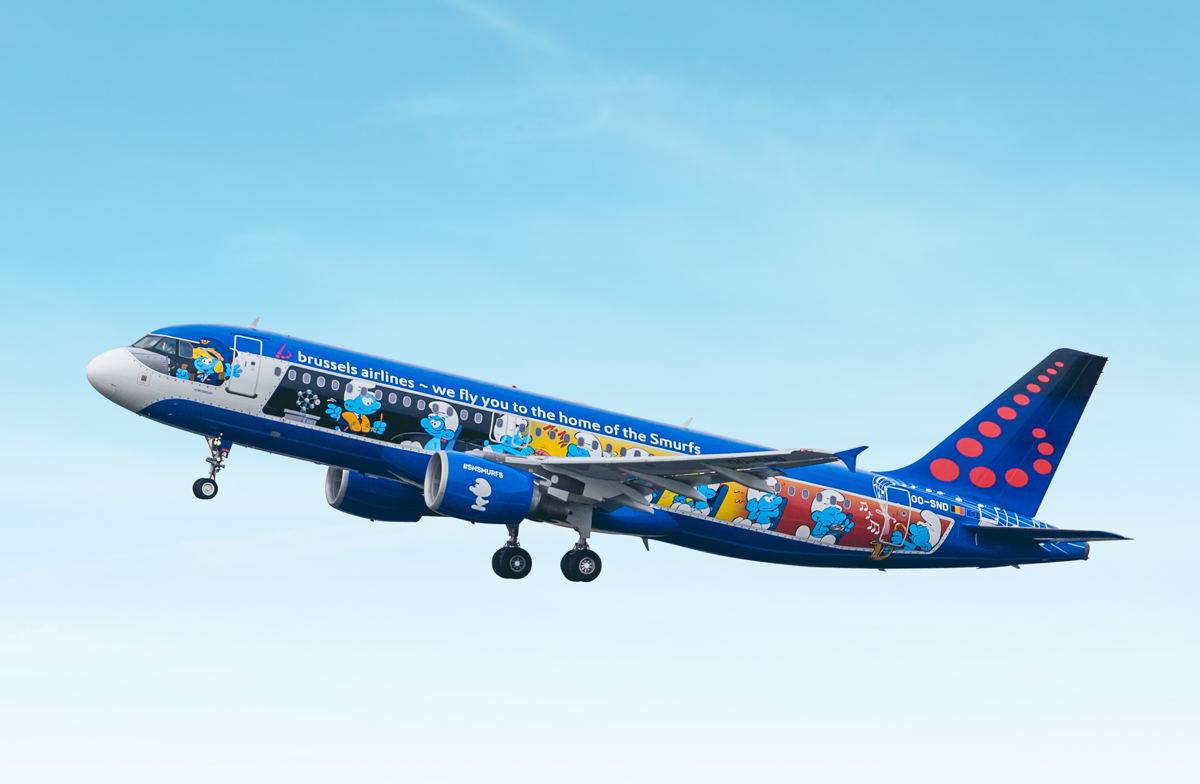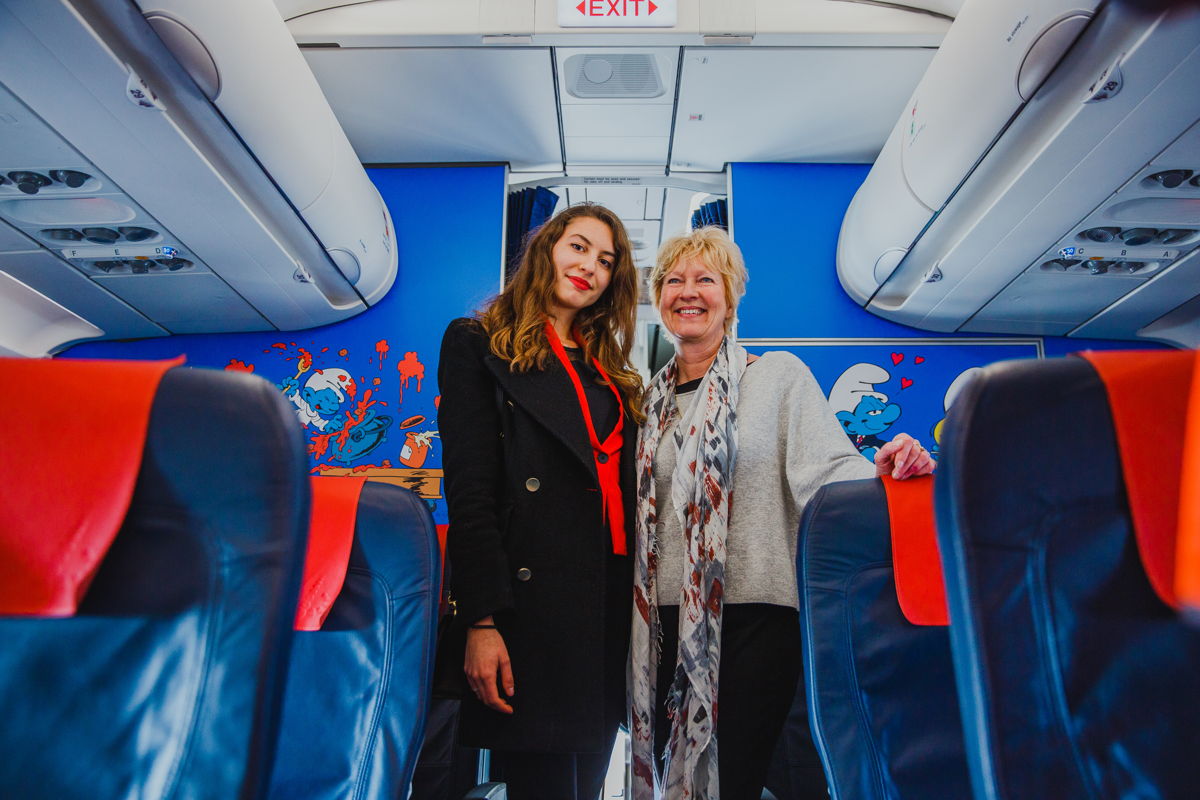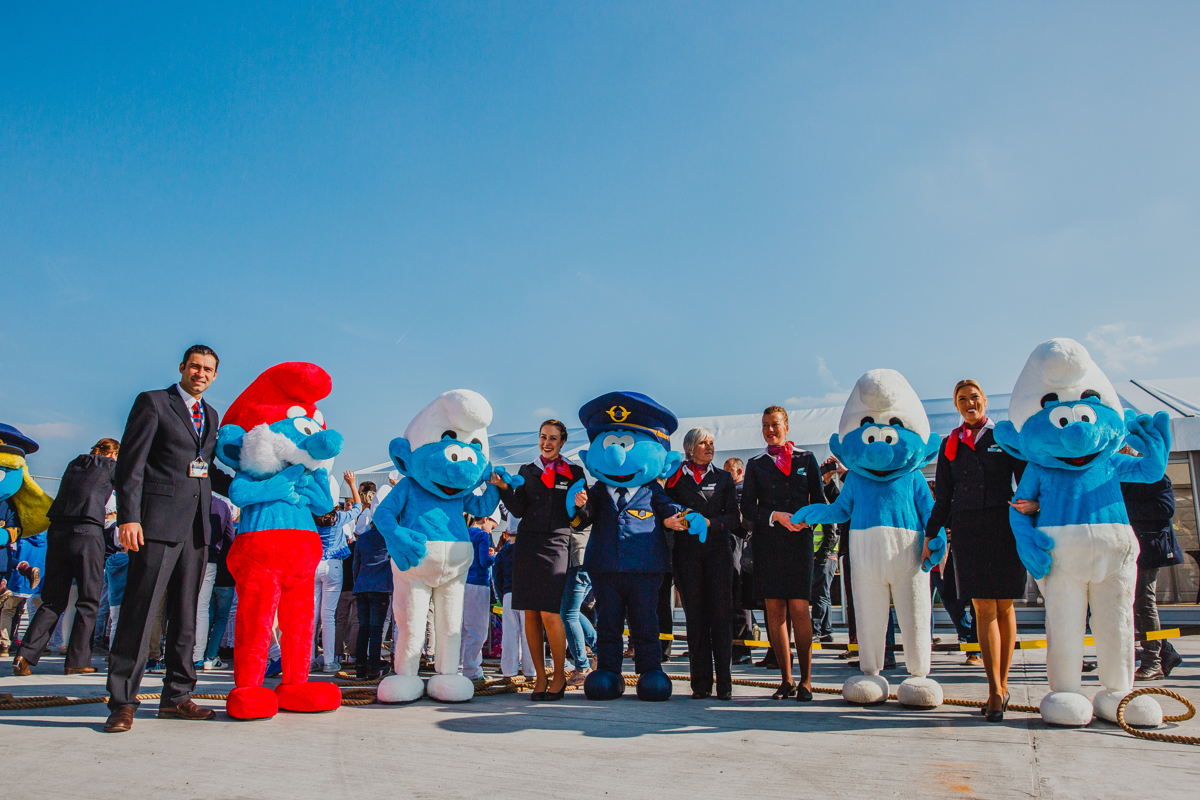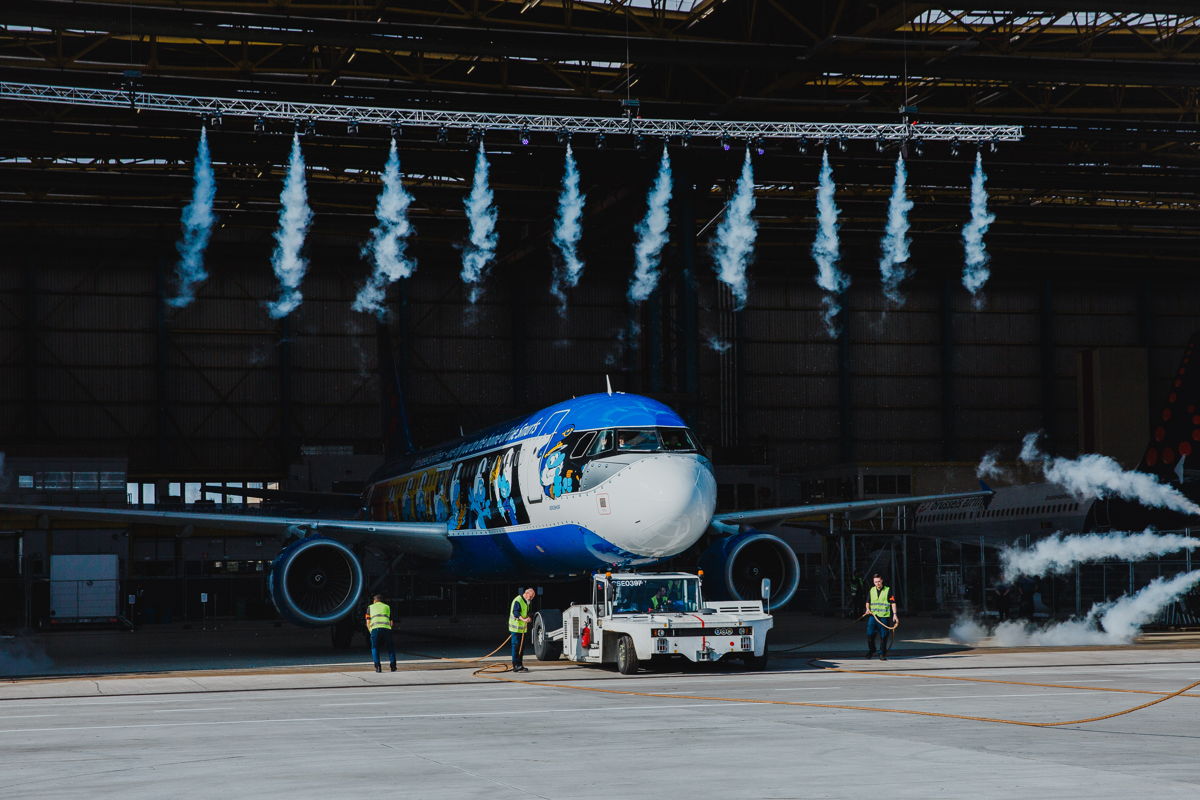 The name Aerosmurf is the title of a Smurfs comic album which tells the story of a little Smurf whose dream is to fly. The little Smurf tried several ideas, but none of them work, until he builds a plane. Since then, the little Smurf is known as Aerosmurf.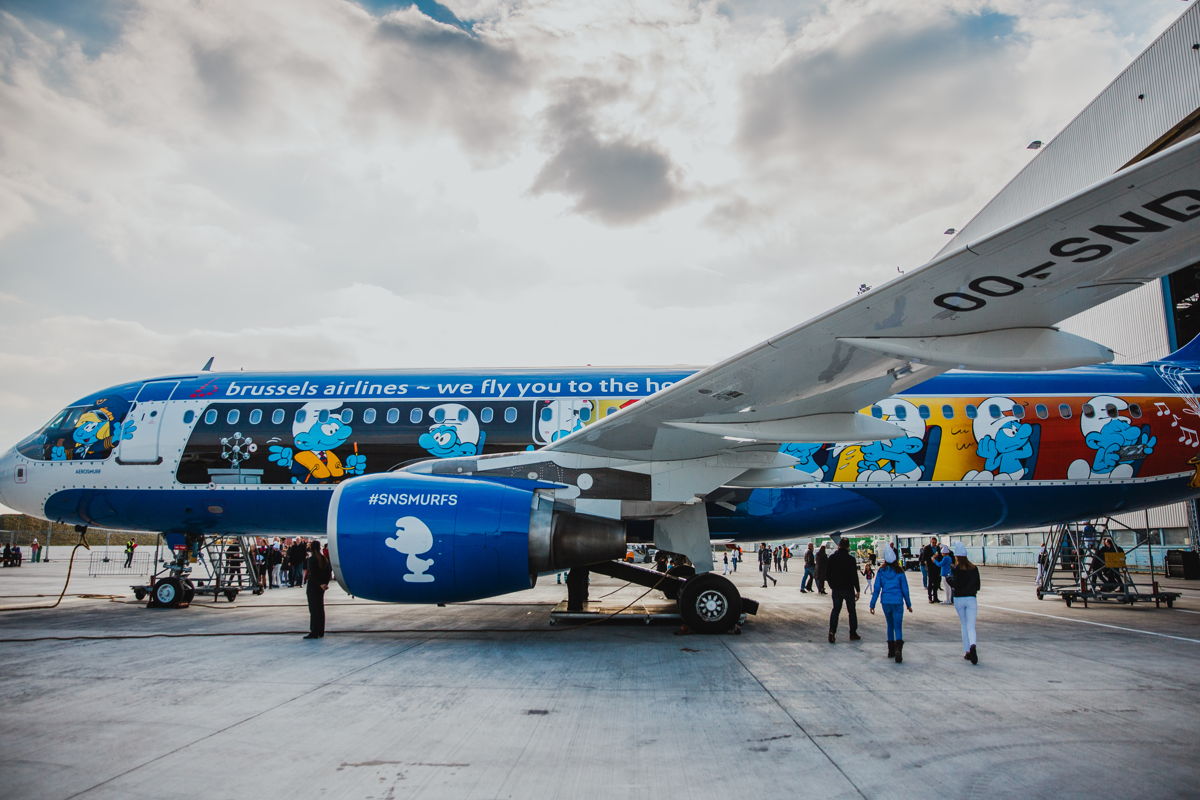 Led by airbrush specialist André Eisele, 14 artists worked 14 days non-stop to paint the eleven meters high and 37.56 meters long design on the plane by hand. They used 28 colors, 420 liters of paint, 24,000 meters of masking tape and 4,500 m² masking paper. Aerosmurf will be part of the Brussels Airlines fleet until 2023.
Etihad Airways successfully completes its inaugural flight to Beijing Daxing International Airport
Etihad Airways, the national airline of the United Arab Emirates (UAE), began its first scheduled flight between Abu Dhabi and Beijing Daxing Airport on March 28, 2023.
The inaugural flight EY888, operated using a Boeing 787 Dreamliner, marked the move of regular flights from Abu Dhabi to Beijing Daxing International Airport (PKX). Previously Etihad operated to Beijing Capital International Airport.
Etihad Airways adds flights to Shanghai to its route network(Opens in a new browser tab)
2023 also marks the 15th anniversary of Etihad Airways' services in China and its Abu Dhabi-Beijing route. With the continuous consolidation and strengthening of the comprehensive strategic partnership between the UAE and China, political, economic, trade and cultural exchanges between the two countries have become more frequent. Etihad Airways maintains its unwavering support for and commitment to its Chinese partners and the China market, and its contribution to the growing bilateral relationship.
Etihad Airways' first outbound flight will depart Beijing Daxing on March 30th, allowing travelers choosing Abu Dhabi as their destination or a stopover to explore the emirate's breathtaking landscapes, thriving arts and culture scene, top shopping destinations, magnificent attractions and world-class events; or connecting passengers with access to more than 70 destinations via our Abu Dhabi hub.
Etihad will increase frequency to twice daily between Abu Dhabi and New York-JFK starting in April 2023.(Opens in a new browser tab)
Etihad Airways has recently added popular destinations such as Düsseldorf, Copenhagen and Lisbon, expanding Etihad Airways' European network while providing travelers with more convenient travel and holiday options. Etihad's Boeing 787 aircraft feature innovative, award-winning cabin designs and products, complemented by the airline's acclaimed service and hospitality offerings