Indonesia Trigana plane crash: Remains of 54 dead found in Papua.
Indonesian rescue workers have reached the crash site of a passenger plane that went down in a mountainous area with 54 people on board, a senior official said Tuesday.
The teams on the ground have so far seen at least 38 bodies at the scene and haven't found any survivors, said Bambang Soelistyo, the head of Indonesia's search and rescue agency. Helicopters are being deployed to the densely forested area in the eastern Indonesian province of Papua to begin the evacuation process.
The aircraft's black box flight recorder, which should provide investigators with some answers, was found in the early afternoon. The device will be taken to Oksibil town tomorrow, depending on the weather,
Its also been reported that An Indonesian passenger plane that crashed at the weekend in Papua was transporting about 6.5 billion rupiah ($470,000) in cash to distribute to poor families in the eastern province, a post office official said.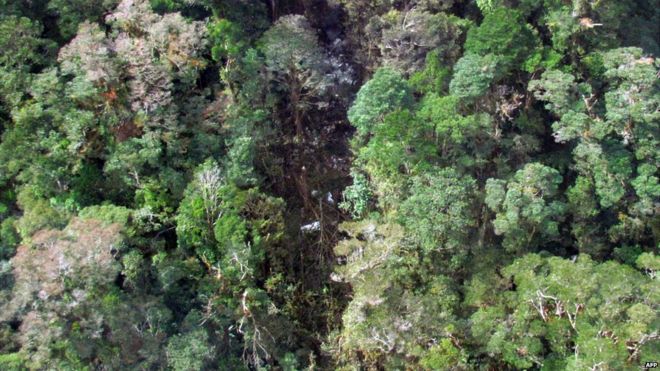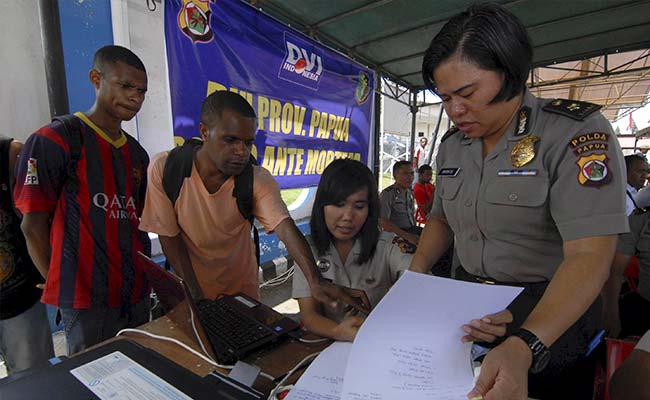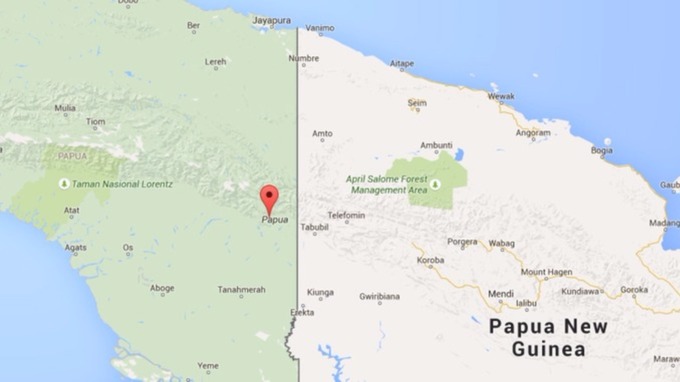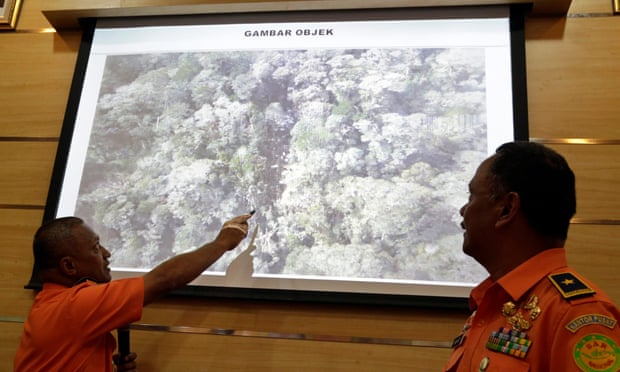 Indonesia's state search and rescue agency had reported that it has lost contact with the aircraft earlier on Sunday.
In a tweet posted on Sunday, Bandan SAR Nasional or National Agency Search and Rescue said the Trigana Air flight had 54 passengers on board. The passengers include 44 adults, two children, three toddlers and five crew members.
According to the tweet, the aircraft lost contact while flying over the remote eastern Papua region at 2:55pm local time. reporting from Jakarta, said the plane was scheduled to land at a small airport in Oksibil at around 3pm local time (06:00 GMT) plane was scheduled to land at a small airport in Oksibil at around 3pm local time (06:00 GMT).Oksibil is a remote town near the country's border with Papua New Guinea.
The plane was flying between Jayapura's Sentani Airport and Oksibil, due south of Jayapura, the capital of Papua province. Indonesia's transport ministry spokesman J.A. Barata confirmed the plane had lost contact and said it was supposed to arrive at Oksibil airport just after 4.00pm AEST.
According to the Aviation Safety Network, an online database, the ATR 42-300 had its first flight 27 years ago. ATR is a joint venture between Airbus and Alenia Aermacchi, a subsidiary of Italian aerospace firm Finmeccanica .
Trigana has been on the EU blacklist of banned carriers since 2007. Airlines on the list are barred from operating in European airspace due to either concerns about its safety standards, or concerns about the regulatory environment in its country of registration.
The airline has a fleet of 14 aircraft, according to the airfleets.com database. These include 10 ATR aircraft and four Boeing 737 classics. These have an average age of 26.6 years, according to the database.
Trigana has had 14 serious incidents since it began operations in 1991, according to the Aviation Safety Network's online database. Excluding this latest incident, it has written off 10 aircraft. Indonesia has a patchy aviation safety record and has seen two major plane crashes in the past year, including an AirAsia flight that went down in the Java Sea, killing all on board.
That crash prompted the government to introduce regulations aimed at improving safety. Indonesia's president promised a review of the ageing air force fleet in July after a military transport plane crashed in the north of the country, killing more than 100 people.
Reported source : reuters
Air India Enters Into Codeshare Agreement With AIX Connect for 100 Flights
A codeshare arrangement has been made between AIX Connect, formerly known as Air Asia India, and Air India, which is controlled by the Tata Group. A codeshare arrangement allows one airline to sell seats on a different carrier's flights while both use the other's flight number.
ANA and EI AI Israel Airlines Sign Codeshare Agreement(Opens in a new browser tab)
Over 100 flights per day on 21 destinations operated by AIX Connect will now have Air India's 'AI' designator code. It will gradually add more routes covered by the codeshare agreement. In a statement, Air India announces that reservations for the codeshare flights are now being accepted at all points of sale, with travel beginning on September 27, 2023.
Tatas rename AirAsia India as AIX Connect ahead of merger(Opens in a new browser tab)
The codeshare flights are now accepting reservations at all points of sale, with travel beginning this Wednesday. The extent of the agreement between the two airlines allows passengers to have their bags checked in all the way to their ultimate destinations and receive their boarding tickets at the initial point of departure for all of the travel sectors on a single ticket. To comply with government regulations, passengers connecting from international to domestic flights must go through customs at the initial point of entrance into India, according to Air India.
In addition to the shared destinations between the route networks of the two airlines, Air India has expanded its domestic route network with the introduction of the codeshare agreement to include Bagdogra, Bhubaneswar, Ranchi, and Surat.
British Airways will be the sole airline offering full business class suites on routes between the UK & Japan
British Airways launching its latest business class Club Suite cabin, on flights between London Heathrow and Tokyo Haneda. From 31 October, it will be the only airline offering a business class suite with a full privacy door on direct flights between the UK and Japan. Club Suite has been designed to offer privacy, comfort, and space for customers wanting to work, rest, and play.  
Emirates launches new exclusive lounge at Paris Charles de Gaulle airport(Opens in a new browser tab)
Chefs have designed commemorative dishes for all four cabins based on heritage menus from the airline's enormous collection, which will be served on Heathrow to Haneda flights from September 1 to October 31. Customers will be able to experience the most popular foods served on the route in 1969 – beef stroganoff and beef cheek okaribayaki – and the airline has also produced a festive cherry meringue gateau, the characteristic dessert enjoyed by flyers on the London to Anchorage segment that same year.
Emirates Resume Tokyo Haneda Flights(Opens in a new browser tab)
In a 1-2-1 layout, the airline's Club Suite flat-bed seat provides direct aisle access and a suite door for increased privacy. boasting an impressive 18.5-inch in-flight entertainment screen, WiFi, a vanity stand with a mirror, and 40% extra storage. The B777-300ER* fleet's BA6 and BA5 flights will provide the most recent business class seats. Across the Club World cabin, customers enjoy a luxurious plush pillow and warm quilt from The White Company, an amenity kit and an improved dining experience.
Customers flying in the airline's First cabin to and from Tokyo starting on September 1 will enjoy the most luxurious service available, including custom loungewear and amenity kits created by Temperley London, a high-end British fashion label, as well as goods from ELEMIS, including the renowned ULTRA SMART PRO-COLLAGEN range and bedding made from recycled plastic bottles.
Air France-KLM Orders 90 Airbus A350 Long-Range Aircraft
The Air France-KLM Group has today stated that it intends to place a historic aircraft order in an effort to modernize and simplify its long-haul fleet, enhancing the Group's economic and environmental performance.
First deliveries of the 50 Airbus A350-900 and A350-1000 aircraft under this group order are scheduled to begin in 2026 and continue through 2030, with the option to purchase a further 40 aircraft. In accordance with market dynamics and regional regulatory frameworks, the Group will have the flexibility to assign aircraft among its portfolio of airlines under this evolving order.
Air France-KLM is interested in a codeshare for IndiGo's foreign flights.(Opens in a new browser tab)
These aircraft will replace previous-generation aircraft, namely Airbus A330 and older Boeing 777 aircraft. This new order will come in addition to an existing Air France-KLM order for 41 Airbus A350-900s for Air France, of which 22 have been delivered to date. With these combined orders, covering up to 99 aircraft, Air France-KLM would become the world's largest A350 family aircraft operator.
The Airbus A350 symbolizes the transition to a more sustainable air transport industry. The aircraft consumes 25% less fuel than an equivalent-sized, previous-generation aircraft, thanks to the use of lighter materials: 53% composites and 14% titanium. Its noise footprint is also reduced by 40%.
Air France-KLM and Etihad Airways expand partnership to enhance commercial and operational collaboration(Opens in a new browser tab)
By 2028, the share of new-generation aircraft in the Air France-KLM fleet will reach 64%, compared to 5% in 2019. Air France-KLM was flying 533 aircraft as of September 25, 2023, to more than 300 locations across the world. After placing this order, the Group will have over 220 aircraft on order, including 100 Airbus A320neo family aircraft, with maiden deliveries anticipated by the end of 2023.