Here's why some plane seats don't line up with the windows
Basically, the process of setting up a plane is this: The manufacturer builds planes with windows, and then the airlines themselves decide where to put seats.
There really isn't much more to it than that.
Airlines make decisions about how many seats and how much legroom they want to give us, and there isn't much discussion about it between the two parties.
airlines usually disregard those recommendations in favour of their own seating plans, usually so they can squeeze more and more rows of seats into the aircraft and decrease the seat pitch, or legroom, in order to raise more revenue and keep fares competitive.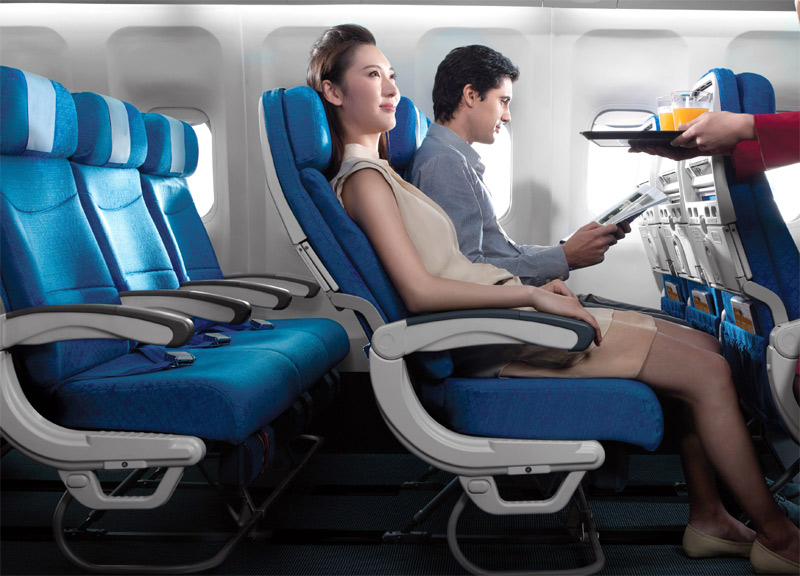 Tracks on the floor of aircraft cabins allow rows of seats to be pushed closer together or further apart at the airline's discretion. It is also up to the airline to decide what seating configuration is used, such as a 3-4-3 arrangement, a 2-3-2, or the universally dreaded 3-5-3.
So the reason windows don't always match up with the seats is usually because the airline has crammed an extra couple of rows onto the plane, probably to make more money, and thrown the perfect alignment of seats and windows out of whack.
So don't blame the builders, but if you hate getting a crick in your neck trying to look out the window, take it up with you airline!
World's Top 21 riskiest Travel Destinations – U.S. State Department's Level 4 Advisories"
The US government provides travel advisories to warn its citizens about the safety and security circumstances in numerous places across the world. These recommendations are intended to assist travelers in making informed decisions and minimizing risks while abroad.
While many countries are typically safe to visit, the US Department of State advises exercising caution or avoiding travel altogether owing to a variety of concerns such as political instability, terrorism, and natural disasters.
Travel advisory levels are released by the U.S. State Department for over 200 countries worldwide. These levels are updated regularly depending on a range of risk factors, including health, terrorism, and civil unrest. Level 1 travel advisories advise taking standard precautions, while Level 4 advisories advise not going there.
As of October 23, over 10% of countries—21 in total—had a Level 4: "Do Not Travel" advice. The State Department states that in Level 4 countries, the United States government may have "very limited ability" to take action if travelers' security or safety is in risk.
Places With a Level 4 Travel Advisory
Afghanistan: According to the State Department, the Central Asian nation is dealing with "armed conflict, civil unrest, crime, terrorism, and kidnapping."
Burkina Faso: This West African country is plagued by crime, terrorism, and kidnapping. With little to no notice, schools, restaurants, and hotels may become targets of terrorist strikes.
Myanmar (formerly known as Burma): The main barriers to visiting this Southeast Asian nation are civil chaos and armed conflict.
Gaza: Due to the current conflict, US officials advise visitors to Israel, the West Bank, and Gaza to either postpone their plans or stay away.
Iran: All visitors are at danger for kidnapping and unjust detentions, but Americans are particularly vulnerable to "arbitrary arrest and detention."
Iraq: The State Department bases its Level 4 designation on "terrorism, kidnapping, armed conflict civil unrest."
Libya: Conflict between armed groups in Libya's East and West has plagued the country since the fall of its dictatorship over a decade ago.
North Korea: is home to one of the longest-running dynastic dictatorships in history, and US passports are not valid for travel "to, in, or through" this nation.
Russia: The invasion of Ukraine, arbitrary law enforcement, and intimidation of American citizens by Russian government officials are among the factors that led to the country's Level 4 travel recommendation.
South Sudan: Weapon assault, kidnapping, and crime are the main risk factors, with violent crime being widespread in the nation.
Sudan: Due to the continued turmoil in the nation, the United States withdrew its embassy from Khartoum in April 2023 and blocked its airspace.
Yemen: Yemen has six of the nine risk categories listed by the State Department: landmines, terrorism, civil instability, health hazards, and kidnapping.
Malawi: Level 2
The Department of State is warning visitors to Malawi to travel with extra caution in light of recent criminal activity and civil upheaval.
Bangladesh: Level 2
US residents who are in Bangladesh or intend to travel there should be especially careful because of the country's high crime rate, terrorist attacks.
Saba: Level 1
The most recent alert states that visitors to Saba should take standard safety precautions.