Emirates Receives Official Royal Visit at Arabian Travel Market
Emirates Receives Official Royal Visit at Arabian Travel Market
DUBAI, U.A.E – 22 April 2018 – Emirates, the Official Airline of the 2018 Arabian Travel Market (ATM), welcomed His Highness Sheikh Maktoum bin Mohammed bin Rashid Al Maktoum, Deputy Ruler of Dubai, to its stand during the opening of the region's largest travel and tourism trade event.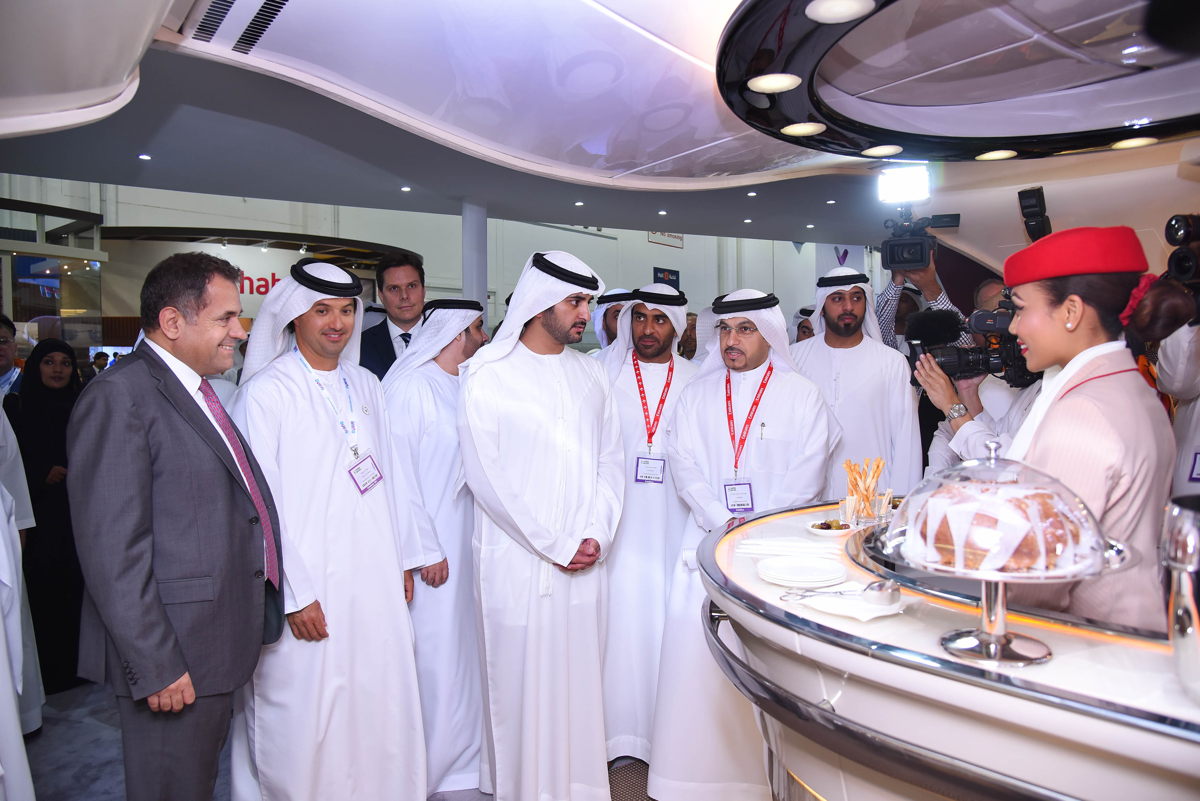 https://jetlinemarvel.net/2018/04/19/emirates-debut-new-fully-enclosed-first-class-private-suite-first-time-atm/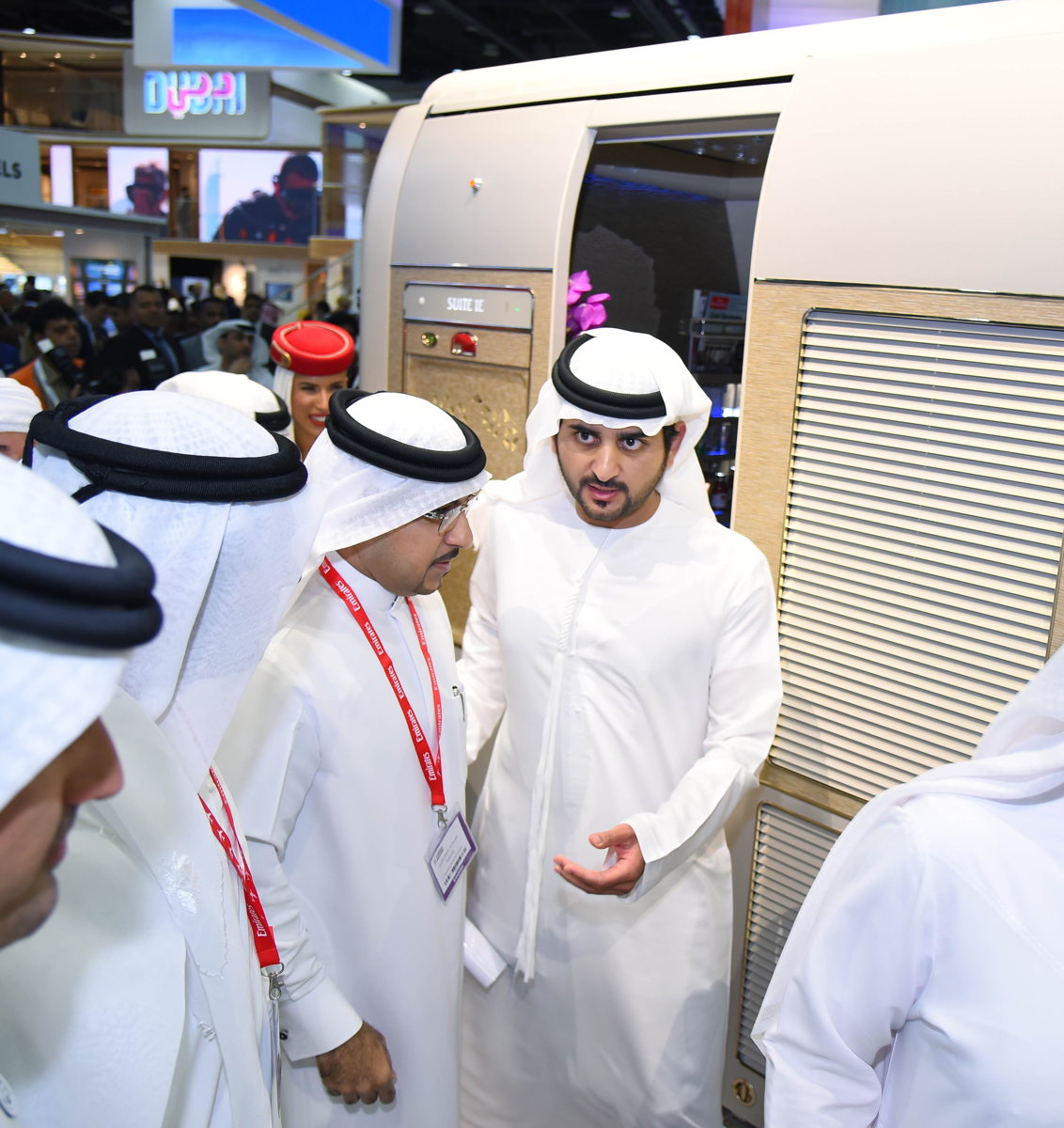 His Highness Sheikh Maktoum was officially welcomed by Sheikh Majid Al Mualla, Divisional Senior Vice President Commercial Operations Centre, Emirates, who gave a tour of Emirates' exhibition stand, including the airline's game-changing, fully enclosed First Class Private Suites, the Boeing 777 Business Class seats and the new A380 Onboard Lounge. This is the first time Emirates' new Boeing 777-300ER private suites are being showcased at Arabian Travel Market.
What is ATM ? to know more about : click here
[embedyt] https://www.youtube.com/embed?listType=playlist&list=PLmSyYYke1dXM_fAxsCFOSIz0bihcx6NWq&v=RBuQxHCglRs&layout=gallery[/embedyt]
Air India B787 Dreamliner Cabin Experiences Water Leak During midflight
On November 29, an Air India flight en route from Delhi to London Gatwick Airport faced a mid-flight cabin leak originating from an overhead storage unit. The incident involved a water leak within the cabin of an Air India 787 Dreamliner while flying over India.
Despite the unexpected situation, the cabin crew maintained a reassuring demeanor, encouraging passengers to remain calm. There was also a leak of water from the plane's roof, so the pilot urged the passengers not to panic.
The odd thing is that, based on videos posted online, passengers did not appear to be significantly impacted when the leak was reported by a crew member. The leak may have been caused by a cooling system malfunction, though this is suspected.
A passenger shared the video on X, showing water continuously dripping onto passengers' seats from overhead bins. A user commented, "It's possible that some travellers left their fully filled water bottles in their cabin luggage, which could be the cause of this. They advise us to carry water bottles because of this. The company may not be the only one at fault. "Can passengers request a refund in situations like this?" asked another.