Emirates to debut its new fully enclosed First Class Private Suite for the first time at ATM
Emirates to debut its new fully enclosed First Class Private Suite for the first time at ATM
Dubai, UAE: 19 April 2018 – Emirates will unveil its new Boeing 777-300ER First Class Private Suite exhibit at the Arabian Travel Market 2018 (ATM). The region's leading travel and tourism exhibition will run from 22 – 25 April.
This year marks Emirates' 25th year of partnership and commitment to ATM. When the exhibition first opened its doors in 1993, Emirates flew 15 aircraft to 32 destinations and carried 2 million passengers. Today, Emirates is one of the largest international airlines serving 159 destinations in 85 countries, carrying more than 59 million passengers to, and through, its hub in Dubai annually.
The Emirates stand will offer visitors a chance to experience the airline's recently-launched products and service enhancements. The game changing, fully enclosed First Class private suites on exhibit have floor to ceiling sliding doors, soft leather seating, high-tech control panels and mood lighting. Incorporating cutting-edge technology, the suites also feature several world-firsts, including:  'virtual windows' using real-time fibre-optic camera technology, a NASA inspired 'zero-gravity' seating position, and a personal video-call service. Design details within the suite were inspired by luxury automotive brand Mercedes-Benz.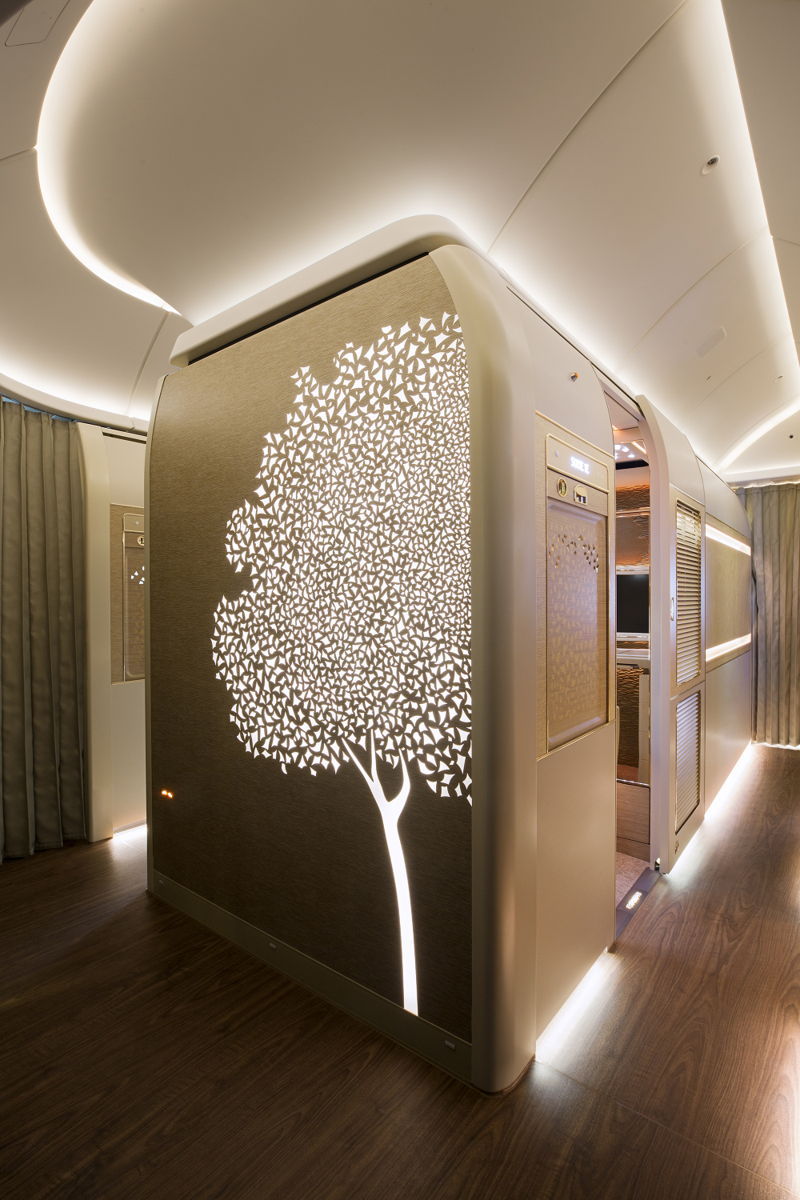 Emirates will also showcase its latest Boeing 777 Business Class seat, the A380 OnBoard lounge, along with other iconic products such as the First Class Shower Spa and the latest version of its generously-pitched Economy Class seats.
Visitors can experience the Emirates network through an interactive 60 second challenge played on a touchscreen route map. Last year, the airline launched new passenger routes to Newark via Athens, Zagreb and Phnom Penh, and later this year, Emirates will begin services to London Stanstead and Santiago de Chile.
Etihad Airways successfully completes its inaugural flight to Beijing Daxing International Airport
Etihad Airways, the national airline of the United Arab Emirates (UAE), began its first scheduled flight between Abu Dhabi and Beijing Daxing Airport on March 28, 2023.
The inaugural flight EY888, operated using a Boeing 787 Dreamliner, marked the move of regular flights from Abu Dhabi to Beijing Daxing International Airport (PKX). Previously Etihad operated to Beijing Capital International Airport.
Etihad Airways adds flights to Shanghai to its route network(Opens in a new browser tab)
2023 also marks the 15th anniversary of Etihad Airways' services in China and its Abu Dhabi-Beijing route. With the continuous consolidation and strengthening of the comprehensive strategic partnership between the UAE and China, political, economic, trade and cultural exchanges between the two countries have become more frequent. Etihad Airways maintains its unwavering support for and commitment to its Chinese partners and the China market, and its contribution to the growing bilateral relationship.
Etihad Airways' first outbound flight will depart Beijing Daxing on March 30th, allowing travelers choosing Abu Dhabi as their destination or a stopover to explore the emirate's breathtaking landscapes, thriving arts and culture scene, top shopping destinations, magnificent attractions and world-class events; or connecting passengers with access to more than 70 destinations via our Abu Dhabi hub.
Etihad will increase frequency to twice daily between Abu Dhabi and New York-JFK starting in April 2023.(Opens in a new browser tab)
Etihad Airways has recently added popular destinations such as Düsseldorf, Copenhagen and Lisbon, expanding Etihad Airways' European network while providing travelers with more convenient travel and holiday options. Etihad's Boeing 787 aircraft feature innovative, award-winning cabin designs and products, complemented by the airline's acclaimed service and hospitality offerings