Cathay Pacific's new lounge experience at HKIA opens 22 March
An open-ceiling verandah, panoramic views of the apron and a designer setting creates the ultimate oasis of serenity and warmth
Tuesday, February 27, 2018 — Cathay Pacific today unveiled The Deck, the airline's newest lounge at Hong Kong International Airport, giving customers another great reason to arrive early, relax and pamper themselves before their flight.Located close to gate 16 in Terminal 1 and designed in the signature style of Cathay Pacific's award-winning lounges in Hong Kong and across its network, The Deck, which opens its doors to passengers on 22 March, emulates a "contemporary living room" environment of understated luxury, helping customers to feel at ease and providing a sense of well-being.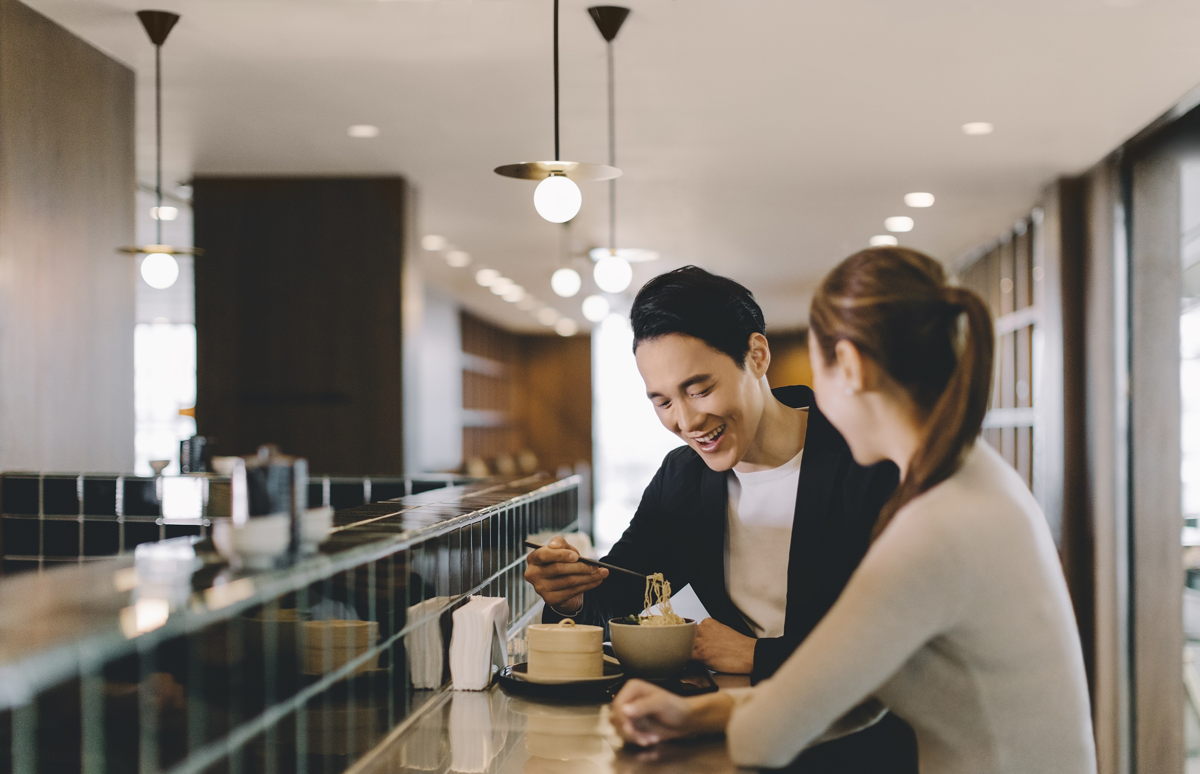 Cathay Pacific Chief Customer and Commercial Officer Paul Loo said: "The Deck builds on the formula that has made our other new lounges around the world so popular with our customers.
Like our other lounges, the dining experience is at the heart of The Deck, with the Main Lounge providing a range of self-service, freshly made international offerings. Not to be missed at The Deck is The Noodle Bar – an iconic favourite among Cathay Pacific customers.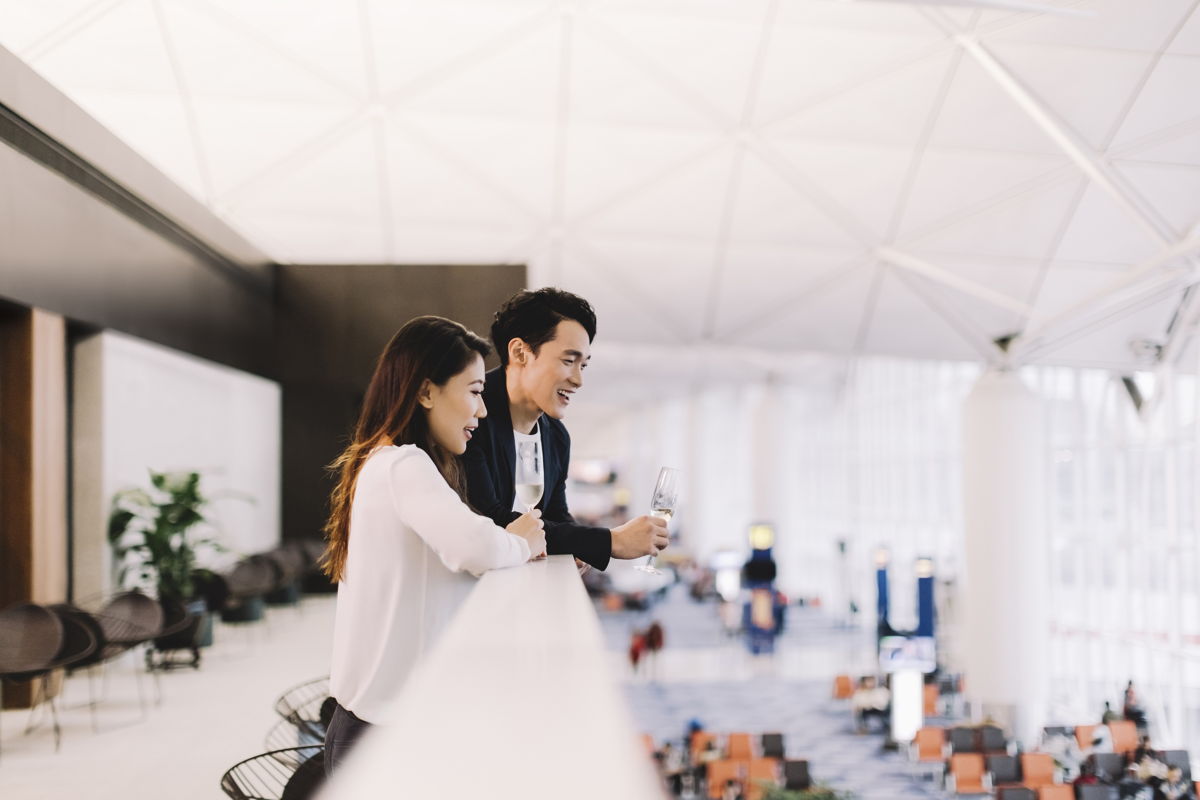 The Terrace
The Deck is distinct from Cathay Pacific's other lounges at its home in Hong Kong for the fact that it sits on a balcony on the eastern side of the terminal building.
From The Terrace, an open-ceiling L-shaped verandah featuring both table and individual seating, lounge visitors can take in panoramic views of the airport's apron, taxi-ways and northern runway whilst enjoying their choice from a wide variety of drinks and dining options.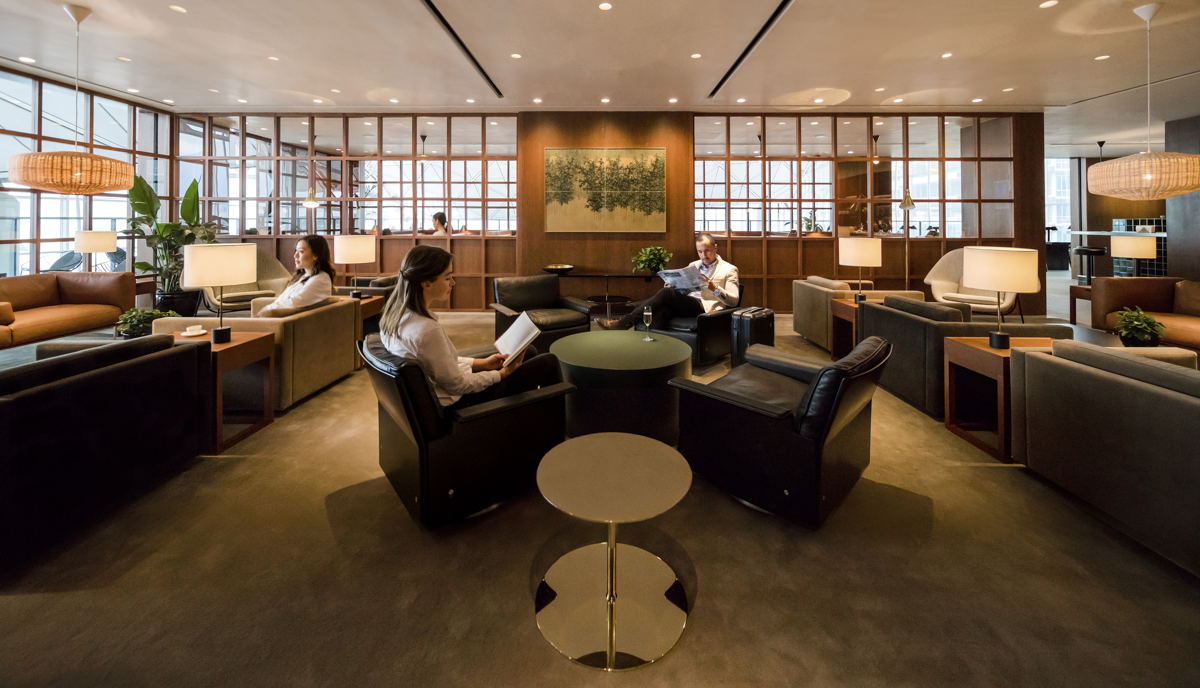 At 823 square metres, The Deck has seating for 180 passengers and is fitted with designer furniture and lighting carefully selected for practicality, comfort and privacy, while the use of natural materials, plenty of greenery and artworks by local artists add to the lounge's welcoming atmosphere.
Revolutionizing Air Cargo: Dronamics and Qatar Airways Cargo Pioneer Drone-Airline Partnership
Dronamics, the inaugural cargo drone airline licensed to operate in Europe, and Qatar Airways Cargo, the world's largest international cargo carrier, have announced a groundbreaking interline agreement. This partnership marks the first-ever interline agreement between a global airline and a cargo drone carrier.
The interline agreement facilitates the expansion of delivery networks for both collaborators, significantly broadening their outreach and granting access to regions traditionally challenging for conventional air freight.
Droneports Network of Qatar Airways Cargo.
Through this arrangement, Dronamics can offer cargo services from any of its droneports, initially located in Greece, to the extensive network of Qatar Airways Cargo.
This network includes destinations like Singapore, China (including Hong Kong), and the United States (JFK). Conversely, Qatar Airways Cargo gains access to remote locations served by Dronamics, such as the Greek islands, through the cargo drone network.
The expansion of this network allows Dronamics customers to make seamless bookings for transporting goods from a Dronamics droneport to any destination covered by the joint interline network, and vice versa.
It enables swift and reliable shipments
This development opens up significant potential for the flow of various goods, including pharmaceuticals, food, e-commerce items, mail, parcels, and spare parts. It enables swift and reliable shipments to and from locations that were previously underserved by air freight.
Svilen Rangelov, Co-Founder and CEO of Dronamics, expressed enthusiasm about the partnership, stating, "We're very excited to have the world's largest air cargo carrier as our partner for the first-of-its-kind interline agreement with our category-defining cargo drone airline."
Rangelov emphasized the opportunity to exponentially expand air cargo accessibility globally, enabling same-day delivery to numerous communities worldwide.
Elisabeth Oudkerk, SVP Cargo Sales & Network Planning at Qatar Airways Cargo, highlighted the airline's commitment to embracing disruptive technology and supporting ambitious companies like Dronamics.
She noted the significance of being the first international airline to offer this innovative service, marking a milestone in the advancement of autonomous cargo drone transportation.
Dronamics is set to commence commercial operations in Greece early next year, with a focus on establishing a same-day service connecting Athens, the capital city, with the industrial north area of the country, as well as the southern islands.