New Airbus aircraft list prices for 2016..!
Price adjustment for Airbus' modern, fuel-efficient aircraft Family . Airbus has increased the average list prices of its aircraft by 1.1 per cent across the product line. The new pricing is effective from January 1st 2016. The 1.1 per cent price increase has been calculated according to Airbus' standard escalation formula over the January 2015 to January 2016 period and takes into account the drop in materials and commodities prices.
"Our new 2016 price increase reflects the strong appetite from customers around the globe for Airbus' comprehensive, modern and innovative product range," said John Leahy, Airbus Chief Operating Officer, Customers. "We see demand for our aircraft continuing to grow across all size categories as our reliable, efficient product line enables customers to grow their businesses profitably as well as being favoured by passengers who want to travel in the most comfortable cabins."
Airbus delivers its first aircraft produced in the USA.(Opens in a new browser tab)
Airbus is the world's leading aircraft manufacturer of passenger airliners, ranging in capacity from 100 to more than 500 seats. Airbus champions innovative technologies and offers some of the world's most fuel efficient and quiet aircraft. Airbus has sold more than 16,300 aircraft to more than 380 customers worldwide. Of these, more than 9,500 aircraft have been delivered.
* * *
AIRBUS AIRCRAFT
2016 AVERAGE LIST PRICES (millions of US$)
---
A318 family 
A318  – Price : $75.1 millions
The Airbus A318 is the smallest member of the Airbus A320 family of short- to medium-range, narrow-body, commercial passenger twin-engine jet airliners manufactured by Airbus
The A318 carries up to 132 passengers and has a maximum range of 3,100 nmi (5,700 km; 3,600 mi)
---
A319 Family 
A319 : Price : 89.6 millions
A319neo : Price : $ 98.5 Millions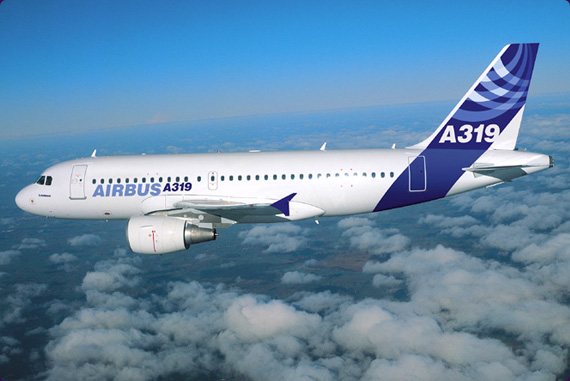 As a shortened-fuselage version of Airbus' A320 cornerstone single-aisle jetliner, the A319 continues to prove its versatility – enabling carriers around the world to benefit from the aircraft's range options and seat layout versatility.
n addition to the standard A319 124-seat configuration, Airbus offers an option with a seating capacity of up to 156 passengers – a version that is being ordered by an increasing number of low-cost airlines.
---
A320 Family 
A320 : Price – $ 98.0 millions
A320neo : Price – 107.3 Milions
The A320s are also named A320ceo (current engine option) after the introduction of the A320neo.
The aircraft family can accommodate up to 220 passengers and has a range of 3,100 to 12,000 km (1,700 to 6,500 nmi), depending on model
The A320 family pioneered the use of digital fly-by-wire flight control systems, as well as side-stick controls, in commercial aircraft. There has been a continuous improvement process since introduction.
---
A321 
A321 : Price – $ 114.9 Millions
A321neo : Price – 125.7 Milions
This aircraft has a stretched fuselage with an overall length of 44.51 metres, along with an extended operating range of up to 3,000 nautical miles while carrying a maximum passenger payload
The twin-engine A321 can be powered by either of two engine options: the CFM International CFM56 or International Aero Engines' V2500. With a range of up to 4,000nm /7,400km., the A321 is capable of flying longer routes,
The A321 typically accommodates 185 passengers in a two-class configuration (16 in business class and 169 in economy)
---
A330 family 
A330-200 : $ 231.5 Millions
A330-800neo : $ 252.3 Millions
A330-200 Freighter : $ 234.7 Millions
A330-300 : $ 256.4 Millions
A330-900neo : $ 287.7 Millions
A330 have a range of 5,600 to 13,430 kilometres (3,020 to 7,250 nmi; 3,480 to 8,350 mi) and can accommodate up to 335 passengers in a two-class layout or carry 70 tonnes (154,000 lb) of cargo.
The A330-200 is a shortened, longer-range variant, which entered service in 1998 with Korean Air. Typical range with 253 passengers in a three-class configuration is 13,400 km (7,240 nmi; 8,330 mi). The A330-200 is ten fuselage frames shorter than the original −300, with a length of 58.82 m (193 ft 0 in)
The A330-300 is based on a stretched A300 fuselage 63.69 m (208 ft 11 in) long but with new wings, stabilisers and fly-by-wire systems. The −300 carries 295 passengers in a three-class cabin layout, 335 in two-class, or up to 440 in an all-economy layout. It has a range of 10,500 km (5,670 nmi; 6,520 mi). It has a large cargo capacity
---
A350 Family 
A350-800 :  $ 272.4 Millions
A350-900 :  $ 308.1 Millions
A350-1000 : $ 355.7 Millions
The A350 is the first Airbus with both fuselage and wing structures made primarily of carbon-fibre-reinforced polymer.

 

Its variants seat 280 to 366 passengers in typical three-class seating layouts.[10] The A350 is positioned to succeed the A330 and A340, and compete with Boeing's 787 and 777.
The A350-800 is to seat 270 passengers in a three-class configuration with a 9-abreast seating, and have a range of 15,400 km (8,300 nmi)
The 268 tons MTOW A350-900 is the first A350 model and typically seats 325 passengers over a 7,590 nmi (14,060 km) range. Airbus says that per seat, the Boeing 777-200ER should have a 16% heavier MWE, a 30% higher block fuel consumption and 25% higher cash operating costs than the A350-900
---
A380 family
A380-800 : $ 432.6 Millions
Price depends on design weights, engines choice and level of selected customisation.
The A380's upper deck extends along the entire length of the fuselage, with a width equivalent to a wide-body aircraft. This gives the A380-800's cabin 550 square metres (5,920 sq ft) of usable floor space,40% more than the next largest airliner, the Boeing 747-8,
The A380-800 has a design range of 8,500 nautical miles (15,700 km), sufficient to fly nonstop from Dallas, USA to Sydney, Australia, and a cruising speed of Mach 0.85 (about 900 km/h, 560 mph or 490 kn at cruising altitude).
Liked it ..?
Share with your friends and family 
Austrian Ministry of Defense selects the C-390 Millennium as its new military transport aircraft
U.S. F-35 Fighter Jet Missing in South Carolina, and Asks Public for Help
A US fighter jet went missing in South Carolina during a training mishap. According to US military officials, the search for his missing aircraft was centered on two lakes north of North Charleston.
At around 2 p.m. (local time), the pilot evacuated and safely parachuted into a North Charleston neighborhood. He was transferred to a nearby hospital, where he was in stable condition.
Airbus unveils Airspace Cabin Vision 2035+ (Opens in a new browser tab)
Military officials appealed to the public for assistance with finding the aircraft on Twitter.
Authorities stated that they are currently looking into the cause of the pilot's ejection. According to Salinas, the pilot of a second F-35 made a safe landing at Joint Base Charleston. The pilots and their aircraft were part of the Marine Fighter Attack Training Squadron 501, which is stationed in Beaufort, which is close to the Atlantic coast of South Carolina.
Germany Becomes Latest Country to Join the F-35 Team(Opens in a new browser tab)
According to base authorities, they were conducting a search over two lakes to the north of Charleston in collaboration with federal aviation authorities. Each of the aircraft, made by Lockheed Martin, cost about USD 80 million.
A Flight to Freedom: How Qatar Airways Helped Save a Lion's Life
Reuben's Second Chance: From a Cage in Romania to African Wilderness
Imagine sitting in a small cage for 6 years. Would you rather enjoy life or give it up? One of the Lions was living alone in Romania and stopped roaring after being left alone in the cage with no other animals nearby.
Turkish Airlines eyes nonstop flight towards Australia with A350-1000 OR 777X(Opens in a new browser tab)
Qatar Airways assists this lion in living its second life by transporting it from Romania to an African forest where he can enjoy the rest of his life with other lions.
The CEO of ADI (Animal Defender International) Wildlife Sanctuary, John Kramer, in South Africa, took the initiative to bring these lions back from Romania. The entire purpose of this Sanctuary is to give back to these animals from circuses, animals who have never seen their native land, animals who have never walked on grass, lived in tiny cages bare balls, never had the sun on their backs, and all they've done is sit in a box to entertain humans and have never experienced anything of their natural life.
21 fascinating facts about the Boeing 747, which established the Queen of Sky reputation over a half-century(Opens in a new browser tab)
The goal of ADI Wildlife Sanctuary is to give them back as close to the life they lost as possible, which is why they have such large habitats. The reason is that he was born in a privately owned zoo in Armenia, and the family decided to close the zoo and have the animals removed, leaving him behind. He's been alone for 6 years, and he's actually stopped roaring.
Qatar Airways' Compassion Soars: Lion Rescued and Rehomed in Africa
They were out of options for a flight out of Armenia for Reuben due to the size of the crate and they didn't know what they were going to do until Qatar Airways cargo stepped in and not only said that they would arrange the flights and bring in the special aircraft, but their We Care Programme paid for Ruben's flight. They've been able to begin moving out and are so happy to get up Airways cargo for allowing Reuben to live the life he lost.
What they hope to accomplish for Ruben today in the habitat here is for him to hear the voices of other lions, and he will hear a lot of lion voices here, which will give him a second shot at life. The team is overjoyed because this battered Old Lion King will be walking on African soil for the first time, and the magic of him being back where he belongs, where his forefathers came from, and with his own kind again, but he will see them, hear them, smell them, he will literally be home, and he will spend the rest of his life in Freedom.