The 2021 Crystal Cabin Award winners – The Future of Air Travel
The 2021 Crystal Cabin Award winners – The Future of Air Travel: The Aircraft Interiors Expo (also AIX for short ) is an annual three-day trade fair for aircraft cabin interiors at the Hamburg Exhibition Center, it was held virtually on 30 March 2021. It is part of the Passenger Experience Week, during which other trade fairs and conferences on the subject of passenger transport are held.
Crystal Cabin Award Winner
Lightweight Materials to Aid Sustainability Targets
T1-series Seating from Toyota Boshoku
The maverick project, A touchless future aviation
The 2021 Crystal Cabin Award Winners:
Cabin Concepts award won by 'Alice', the first completely electric commuter jet, Built by Israeli company Eviation Aircraft. Cabin concept was designed by Almadesign.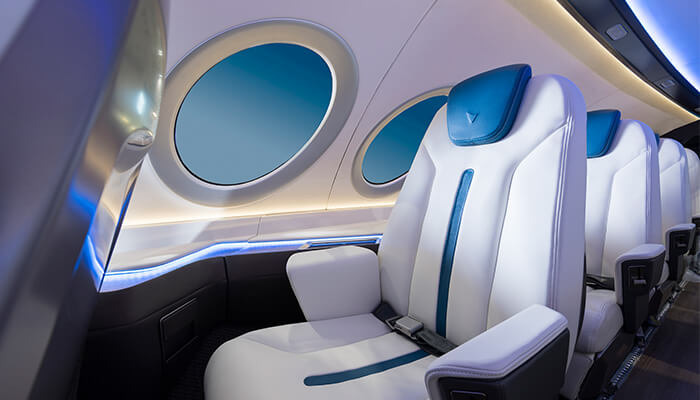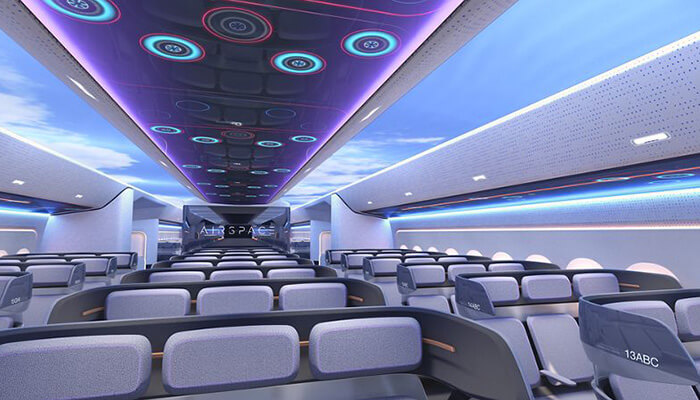 Material & Components winner is panel based on In-Mold Electronics (IME) from e2ip technologies in association with National Research Council of Canada. It functions positioning of the aircraft seat.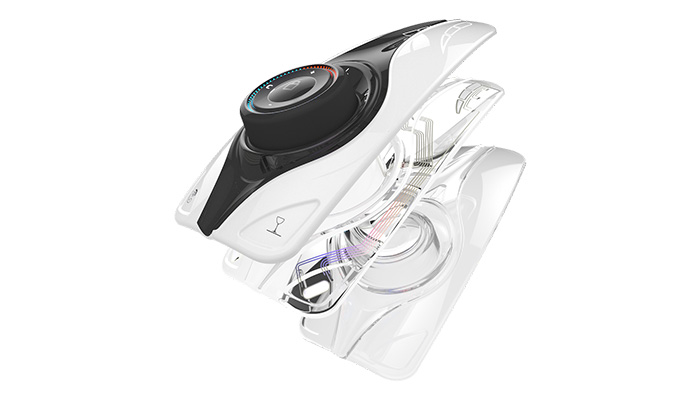 Greener Cabin, Health, Safety, and Environment winner is Diehl Aviation with its Greywater Reuse Unit. Taking the handwash water (greywater) from the sink and reusing to flush the toilet instead of potable water. It will help to reduce weight and CO2.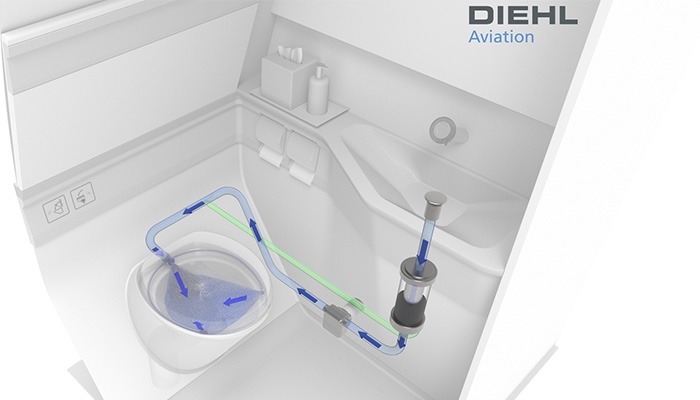 Passenger Comfort winner is Safran Seats with its Modulair S economy seat concept.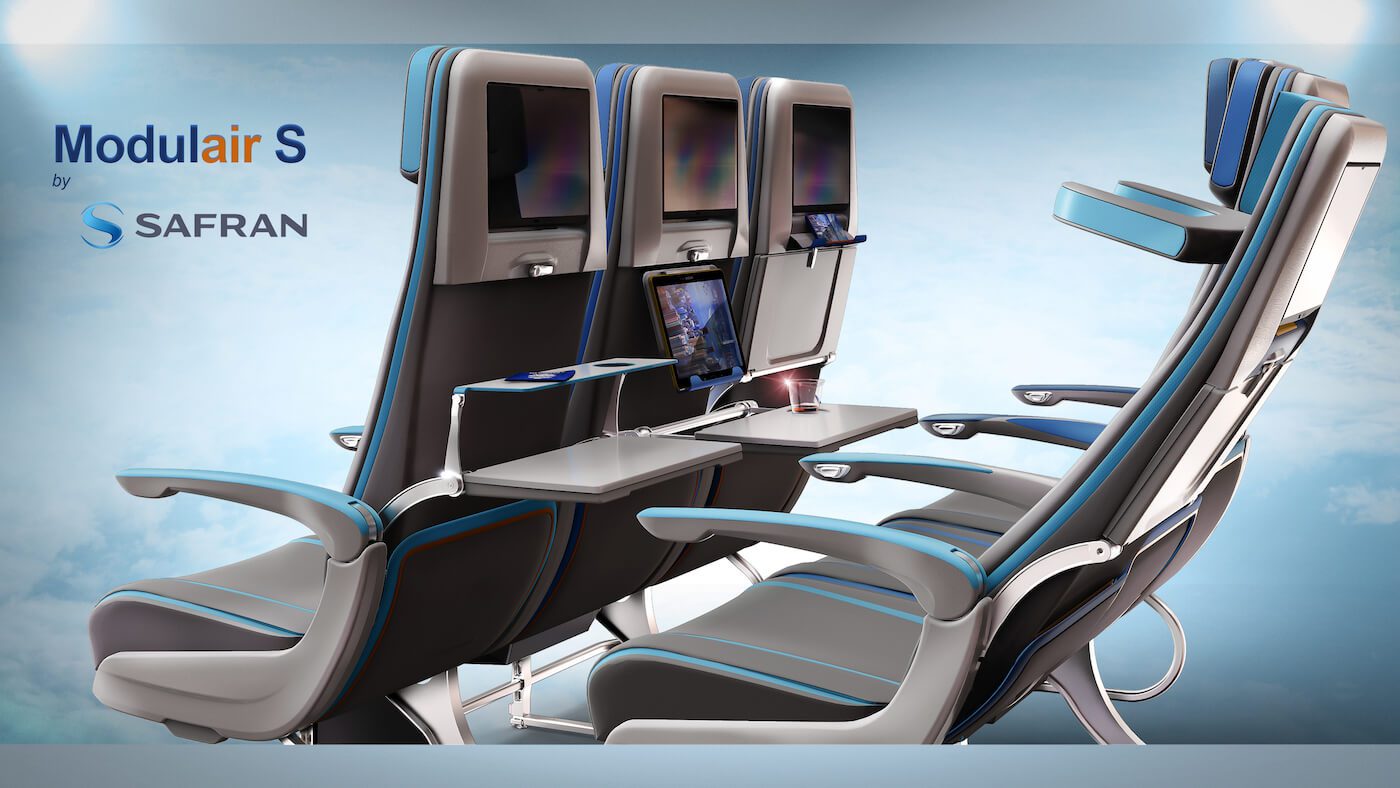 Cabin Systems winner is SOPHY smart trolley system from Safran Cabin. This tiny module can be installed into existing catering trolleys and provides the operator with information on the entire journey of the equipment, from maintenance and cleaning needs.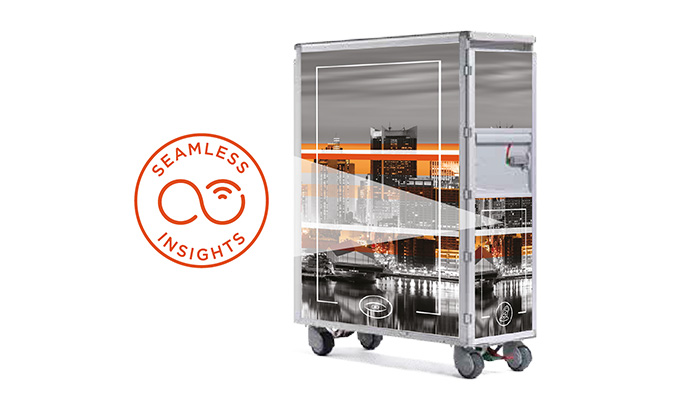 In-Flight Entertainment and Connectivity winner is the SAFRAN Passenger Solutions department with RAVE Bluetooth.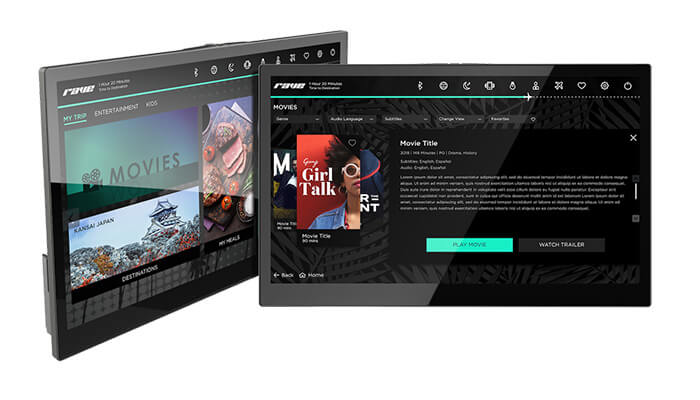 University: The winner in 2020 is University of Cincinnati. Their Coffee House Cabin concept would place a long work table down the center of the plane to allow for productive workgroups. The idea was developed with The Boeing Company and The Live Well Collaborative.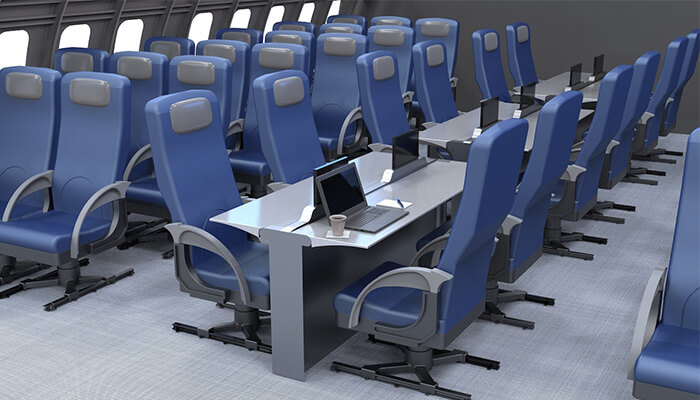 Lightweight Materials to Aid Sustainability Targets:
The Recaro SL3710 Seating delivers an 8 kg seat that requires 50% less maintenance made up of lightweight materials and recycled leather covers, plus optimized components.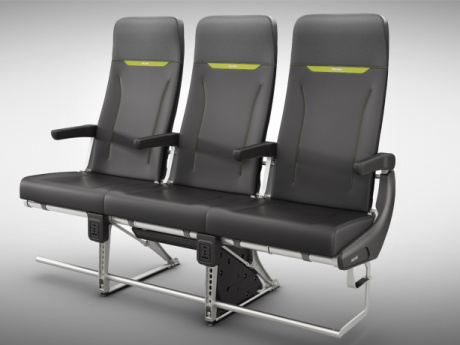 The Ultra Slim concept by Cecence has collaborated with Doy Design to utilize bio-resin in a compression molding process to develop a seat weighing just over 7 kg. The team states the Ultra Slim concept can reduce the overall cabin weight of a short-haul A320 by over 500kg compared to existing lightweight seats on the market.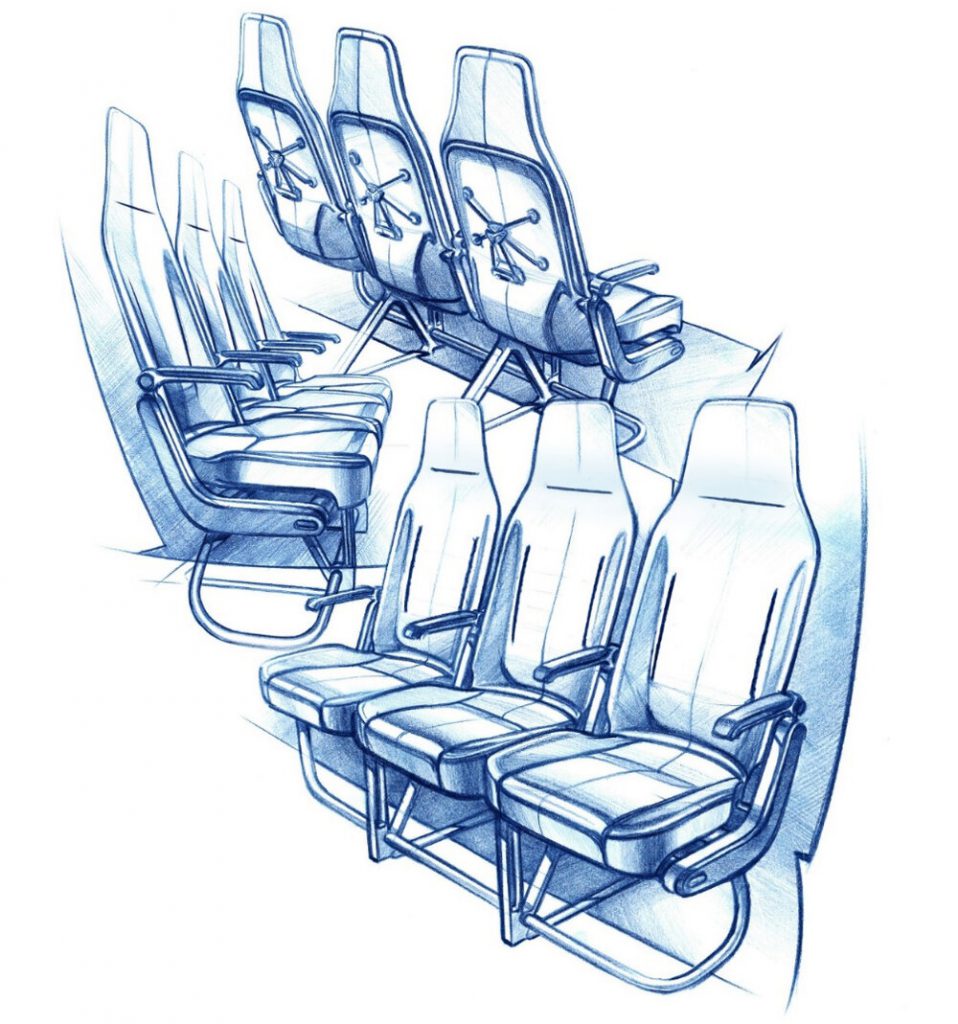 Read more:Etihad Launches first commercial flight from UAE to Israel
T1-series Seating from Toyota Boshoku: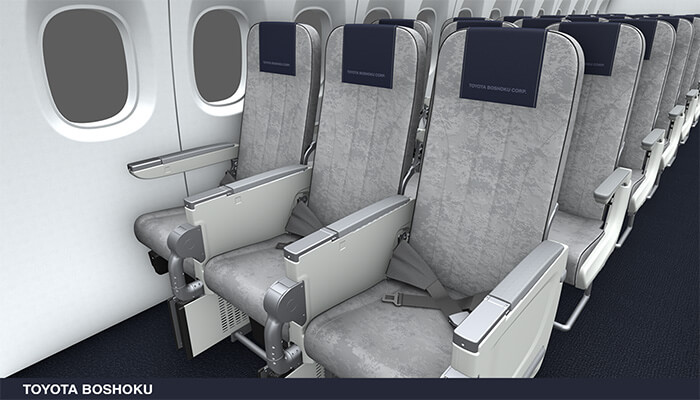 T1 Series from Toyota Boshoku deliver to create a high-quality time and space in aircraft seating. Toyota Boshoku transfers its automotive knowledge to aircraft seating.
The maverick project, A Touchless future aviation: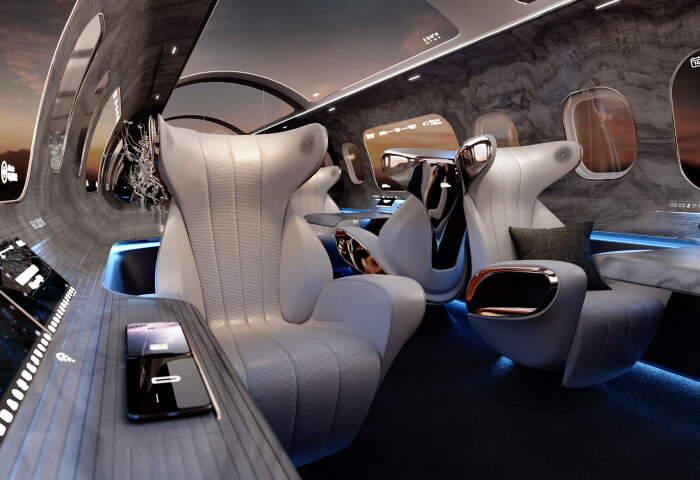 Rosen Aviation has announced new sensor and control products to their future product offerings. This signals a new wave of cutting-edge technologies that will reshape the passenger experience across all markets.
Read more: Qantas preparing flights, New Zealand opens skies for Australia
HAL Plans Batch Upgrades for Sukhoi-30MKI Fleet
Hindustan Aeronautics Limited (HAL), India's state-owned aerospace and military firm, is planning a significant modernization programme to improve the capabilities of the Indian Air Force's (IAF) Sukhoi-30MKI aircraft fleet. This massive project, which is set to begin in fiscal year 2026-27.
The cockpit of the Sukhoi-30MKI has been completely redesigned as the main point of this upgrade effort. In a state-of-the-art makeover, new-generation touch widescreen checks will replace the present cockpit displays. This improvement is expected to improve pilot situational awareness, data visualization, and control over the aircraft's systems, leading to a more responsive and accessible interface.
Delta to serve Mumbai nonstop from the U.S. in 2019(Opens in a new browser tab)
The addition of a new Active Electronically Scanned Array (AESA) radar system produced locally for the programme is critical to the upgrade plan. In electronic warfare settings, this radar technology is critical for improving targeting precision and performance. It improves the Sukhoi-30MKI's ability to operate effectively in difficult operational conditions by improving detection and tracking capabilities.
Along with the radar update, the mission control computer—a crucial part of the aircraft's avionics suite—will also see significant advancements. Given the updated Sukhoi-30MKI's powerful radar system and new display infrastructure, these improvements are crucial to guaranteeing seamless integration and top performance.
Additionally, the modernization programme anticipates an improved arsenal of weaponry that may include advanced electronic defenses and ammunition. A powerful asset in both air-to-air and air-to-ground operations, this improvement will considerably increase the aircraft's combat effectiveness.
Air India Plans To Lease 3 Boeing 777-300Er From Singapore Airlines(Opens in a new browser tab)
The modernization project planned by Hindustan Aeronautics Limited (HAL) represents a significant stride in India's quest for enhanced air combat capabilities and technological self-reliance. With the comprehensive redesign of the Sukhoi-30MKI aircraft fleet, encompassing cutting-edge cockpit displays, an indigenous AESA radar system, and an upgraded mission control computer, the Indian Air Force is on track to secure a formidable edge in contemporary aerial warfare.
This strategic initiative not only strengthens the Sukhoi-30MKI's capabilities but also underscores India's commitment to innovation and defense technology development.
In the pursuit of its ambitious upgrade plan, HAL, Hindustan Aeronautics Limited, places a pivotal emphasis on successfully securing the much-needed approvals and financial sanctions from both the Ministry of Defence (MoD) and the Indian Air Force (IAF).
This visionary project, if granted the necessary green light, is set to unfold over the course of multiple years, signifying a long-term commitment and dedication to a transformative goal. The overarching objective is nothing short of remarkable: to meticulously convert the entire existing fleet of Sukhoi-30MKI aircraft into the cutting-edge Super-30 variant, with the ambitious deadline set for the year 2034. The meticulous execution of this grand undertaking will proceed at a steady and methodical pace, with an annual target of transforming 20 to 25 aircraft.
Comparison between F-35A and F-15Ex
The F-35A and the F-15EX are both advanced aircraft developed by renowned aerospace companies, Lockheed Martin and Boeing respectively. Each aircraft boasts a distinct set of features and capabilities, making them well-suited for specific roles within modern air warfare. Let's compare these two remarkable aircraft in terms of their primary functions, specifications, capabilities, and support.
Indonesia Announces Commitment to Acquire Boeing F-15EX(Opens in a new browser tab)
Primary Functions & costs
The F-35A, designed jointly by Lockheed Martin and Northrop Grumman, has a wide range of primary roles. It excels at stealthy, all-weather strike missions, close air support, air superiority, maritime strike, reconnaissance, electronic warfare, and command and control operations. Its estimated price is roughly $80 million, with a flying cost per hour of less than $24,000, and its anticipated procurement is for 2025.
On the other hand, The F-15EX, developed by Boeing, serves as a cutting-edge aircraft with primary functions focused on air superiority and targeted strikes in less or uncontested airspace. Its estimated price is roughly $80.3 million, with a flying cost per hour of less than $27,000, and its anticipated procurement is for 2025.
specifications
The F-35 A is a single-seater aircraft with impressive characteristics that is Equipped with a powerful  Pratt & Whitney F135 engine. It can fly with a maximum takeoff weight of 65,918 lb (29,900 kg), with a fuel capacity of 18,250 lb. The aircraft measures 51.4 ft (15.7 m) in length, 35 ft (11 m) in wingspan, and 14.4 ft (4.4 m) in height. It has a combat radius of 670 miles and a top speed of Mach 1.6 at altitude. The service ceiling of the F-35A is 50,000 feet.
F-15 offers flexibility with a crew capacity of 1 or 2 individuals and is Powered by 2 General Electric F110-GE-129 engines. The maximum takeoff weight is an impressive 81,000 pounds (37,000 kg), supported by a fuel capacity of 13,550 lb. The aircraft spans 63.8 ft (19.446 m) in length, with a wingspan of 42.8 ft and a height of 18.5 ft (5.64 m). It achieves a maximum speed of Mach 2.5 at altitude and has a combat radius of 1,100 miles, with a service ceiling of 60,000 ft.
Radar cross-section & Weaponry
The F-35 A design is robust; in contrast to its 8,000-hour design life, its service life has been evaluated to reach 24,000 hours. The F-35A has an extremely low radar cross-section, at 3.8mm, which reduces its radar profile. It can transport a range of US and NATO air-to-air and ground weaponry, with an internal weight capacity of 5,700 pounds in stealth mode and 22,000 pounds in exterior "beast mode," including a 25mm cannon.
US approves sale of 35 F-35A fighters to Germany for $8.4 billion(Opens in a new browser tab)
The F-15EX has a design life of 8,000 hours, although testing over 30,000 hours has shown it to be robust. It is relatively large on radar compared to the F-35 A due to its greatest radar cross-section of 42.8 feet. With a total weight of 29,500 pounds distributed among nine external stations, the aircraft is equipped with all US air-to-air and ground armaments, including a 20mm cannon.
Major differences from Earlier Versions
Multiple software and processor updates have been made to the F-35A. Progress includes improved weapon capability and electronic warfare systems. The current version, known as Block 3F baseline, is moving towards Block 4, with software and weapon improvements planned twice yearly in 2024.
The F-15 has undergone advancements since 2001, including the addition of digital fly-by-wire technology, enhanced display coding, and Suite 9 avionics. With a passive-active Warner survivability system, its cockpit display is similar to that of the T-x trainer and Eagle trainer.
Congressional support
Major constituencies like Texas, California, Georgia, and Florida have been vocal in their support for production, demonstrating the congressional leadership's backing. In Utah, Arizona, and Nevada, notable bases and installations house or support the F-35A. In order to demonstrate its broad reach, Lockheed has distributed F-35 subcontracts to all 50 states.
Regions in Illinois, Kansas, Missouri, and Washington are actively supporting production, which has significant congressional support. North Carolina, Oregon, and Georgia all have significant institutions that support F-15 operations. Boeing's wide influence is evident, with business conducted in all 50 states.
Boeing Integrates Eagle Passive Active Warning and Survivability System onto U.S. Air Force F-15s(Opens in a new browser tab)
In conclusion, while both the F-35A and the F-15EX are cutting-edge innovations in military aircraft, they excel in different domains. The F-15EX is a strong option for uncontested airspace situations due to its focus on air superiority and focused strikes, remarkable performance, and cost-effectiveness. While the F-35A's stealth capabilities and versatile design make it suitable for a variety of tasks. Both are remarkable aircraft with their own strengths and capabilities, catering to different mission profiles and strategic objectives.
UAE reportedly seeking a role in KF21 fighter jet
The Financial News, a South Korean daily, said on Thursday that the UAE's Tawazun Economic Council had sent a letter to South Korea's Office of National Security explaining Abu Dhabi's desire in direct cooperation on the development of the KF-21.
Surprisingly, the letter allegedly requested that Abu Dhabi replace Indonesia's investment in the program.
South Korea's KF-21 Boramae Takes To the Air(Opens in a new browser tab)
Indonesia holds a 20% shareholding but has failed to meet its financial obligations. Jakarta, which had planned to purchase up to 50 KF-21s, joined the program in 2010 but fell behind on payments in 2017, owing an estimated $557 million by July 2022. In May, Jakarta attempted to assuage Seoul's fears by announcing a revised payment schedule.
The KF-21 Boramae's stealth capabilities are a crucial feature. The aircraft is equipped with modern stealth technology such as a low-observable design, radar-absorbent materials, and internal weapon carriage.
These features lower the radar cross-section of the aircraft, making it more difficult to detect and track hostile radars. The KF-21's stealth characteristics increase its survivability and allow it to more effectively infiltrate opposing defenses.
Top 8 facts about South Korean KF 21 Fighter jet: Specification, Partnerships, Weapons, and capacity(Opens in a new browser tab)
The UAE's alleged interest is not surprising. After all, Abu Dhabi pledged $30 billion in South Korean businesses, including defense, in January. The affluent Arab kingdom inked a $3.5 billion contract with South Korea for the Cheongung II KM-SAM air defense missile system in January 2022, the largest-ever arms export transaction for Seoul at the time.
As these multibillion-dollar investments in the South Korean industry illustrate, the UAE would have little issue repaying Indonesia's debt to the Boramae programme. Furthermore, Abu Dhabi would surely be interested in co-producing the fighter since it would aid in the development of its domestic defence sector through significant technology transfers, which Seoul has proven to be generous with.
The UAE has halted talks with the US over a record sale for 50 fifth-generation F-35 Lightning II stealth planes in late 2021 due to differences over American preconditions and Emirati cooperation with China.
South Korean KF -21 Boramae vs Indian built HAL Tejas MK2 aircraft comparison(Opens in a new browser tab)
The KF-21 Boramae is powered by two General Electric F414-GE-400K afterburning turbofan engines. These engines provide the necessary thrust for the aircraft's high-performance capabilities. The F414 engines are known for their reliability, fuel efficiency, and ability to operate in various environmental conditions. They enable the KF-21 to achieve the supersonic speeds and maneuverability required for air combat scenarios.
On the other hand, India, China, and Turkey are already in the process of developing their own Fifth Generation Fighter Jet. Turkey has already exhibited it and is awaiting the final engine selection for their 5th generation fighter plane. Americans are looking forward to the 6th generation fighter jet, which will be the most advanced in terms of engine thrust and weapons technology.
Most countries are working together to develop collaborative efforts to build their own fighter plane.