---
KATHMANDU (Reuters) – A Bangladeshi aircraft carrying 67 passengers and four crew crashed on Monday while coming in to land at the airport in the Nepali capital, Kathmandu, an airport official said, adding that 17 people on board had been rescued.
The state of the other people on the flight from the Bangladeshi capital, Dhaka, operated by US-Bangla Airlines, was not clear, airport spokesman Birendra Prasad Shrestha said.
The Nepal Army has been pressed into rescue operations and the airport has been closed.
Amanda Summers, an American who works in Nepal, watched the crash happen from the terrace of her home office.
"It was flying so low I thought it was going to run into the mountains," she said. She said it was unclear if it had reached the runway when it landed. "All of a sudden there was a blast and then another blast," she said.
The official, who spoke on condition of anonymity because of airport policy, said the flight was arriving from Dhaka, the Bangladesh capital. He said the plane appeared to have caught fire just before it landed and skidded to a stop in a field beside the runway.
An employee who answered the phone at the US-Bangla offices in Dhaka said no one was available to talk.
"I have no other details," said the employee, who refused to give his name. "But a bad incident has happened."
Emergency vehicles appeared to be heading into the smoke as people watched from a distance or filmed on their mobile phones.
"We are trying to bring the fire under control. Details are awaited," he said, adding that the airport had been shut down and all other flights diverted.
https://twitter.com/DanAyliffe/status/973117075144060928/photo/1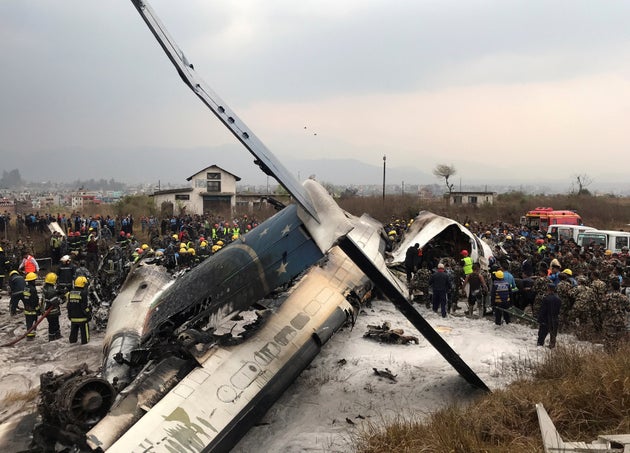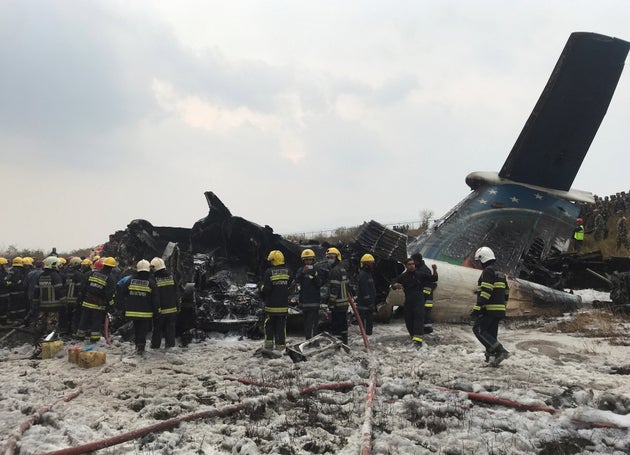 "We're now concentrating on evacuating the passengers."
Television images showed smoke rising from the crash site.
https://twitter.com/pdpbasyal/status/973121470690971649/photo/1
Mountainous Nepal is notorious for air accidents. Small aircraft often run into trouble at provincial airstrips.
A Thai Airways flight from Bangkok crashed while trying to land in Kathmandu in 1992 killing all on board.
US-Bangla Airlines is a unit of the US-Bangla Group, a U.S. Bangladeshi joint venture company.
---