---
According to Daily mail , Nadezhda Krasova, five, the youngest victim in the crash, died along with her mother Oksana Krasova, 32, after the Antonov An-148 airliner broke up in mid-air, according to eyewitness reports.  The Saratov Airlines regional jet disappeared from radar screens a few minutes after departing from the capital's Domodedovo Airport.
The An-148 was developed by Ukraine's Antonov company in the early 2000s and manufactured in both Ukraine and Russia.
Russian state news agency Tass said the plane that crashed had been flying since 2010, with a two-year break because of a shortage of parts. The plane was ordered by Rossiya Airlines, a subsidiary of Aeroflot, but was put into storage between 2015 and 2017 because of the parts shortage.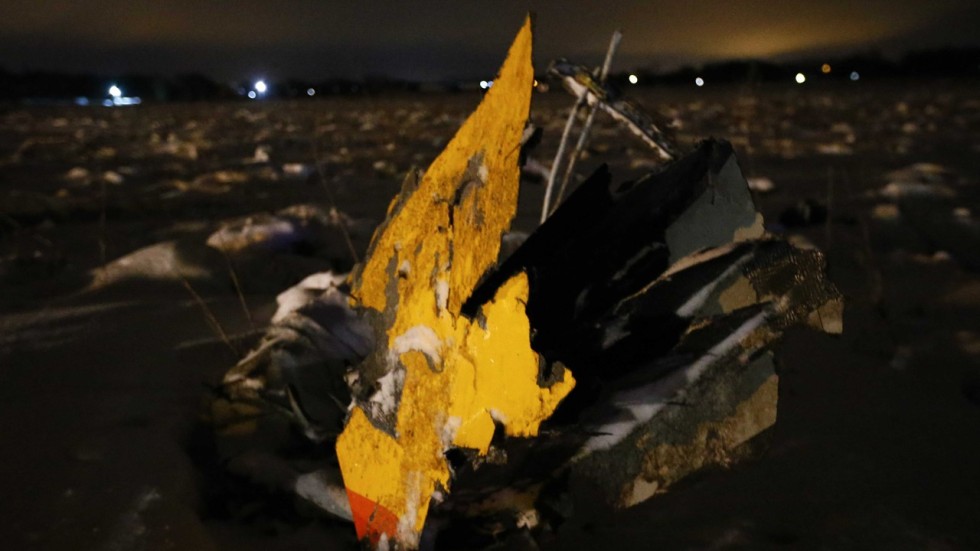 Tass reported that it re-entered service for Saratov Airlines in February 2017. Initial Russian reports blamed weather or human error, but it was unclear how these squared with claims that the plane broke up in the sky.
Russian media reported that the emergency services were unable to reach the crash site by road and that rescue workers walked to the scene on foot. Emergency services said in a statement that more than 150 rescue workers were deployed to the site.
Aviation website FlightRadar reported the aircraft was last measured falling at a rate of 22,000ft per minute.
Fragments from the Antonov An-148 airliner were found in the Ramenskoye area, about 40 kilometers (25 miles) from the airport. Footage on state television showed them strewn across a snowy field with no buildings nearby.
Transport Minister Maxim Sokolov said Sunday afternoon that 'judging by everything, no one has survived this crash.' Russia's Investigative Committee said all possible causes were being explored.
The plane crashed, with 65 passengers and six crew aboard, just a few minutes after setting off Orsk, a city in the Urals, around 1,000 miles southeast of Moscow. Like many of the victims, Nadezhda and her mother were from Orsk, in Orenburg region, which will mark a day of mourning on Monday.
Also among the dead were Evgeny Livanov, 12, and Ilya Poletayev, 17, according to local reports. Stewardesses Anastasia Slavinskaya, 29, and Viktoria Koval, 21, and second pilot Sergey Gambaryan, 34, also died.
---