---
Hundreds of passengers have been stranded at Gatwick Airport for nearly a week after Nigerian airline Med-View cancelled its flights.
Many of the passengers scheduled to travel to Lagos on Med-View flights have been sleeping on the floor since Friday (22 December) and may have to wait until the New Year to get a flight.
Med-View said technical problems were to blame for putting one of its three planes out of commission. The airline claimed it had arranged for planes to evacuate at least 700 people on Wednesday (27 December), but one of the flights had to be cancelled after passengers became unruly.
Upset customers, some of whom paid more than £1,000 for their tickets, accused Med-View of "abandoning" them. Ola Dami, a 26-year-old from Coventry, told The Sun he missed spending Christmas with his family in Lagos because of the cancelled flights.
"I feel abandoned and disrespected. I've been told there will be no flights until next year," Dami said.
Police were called to maintain control at Gatwick's South Terminal as passengers became increasingly angry.
A Twitter user identified as "Georgina" filmed an argument between a frustrated customer and an airline staff member. "If you listen well, you will hear a customer say 'don't tell me not to shout or I will shout,'" she tweeted.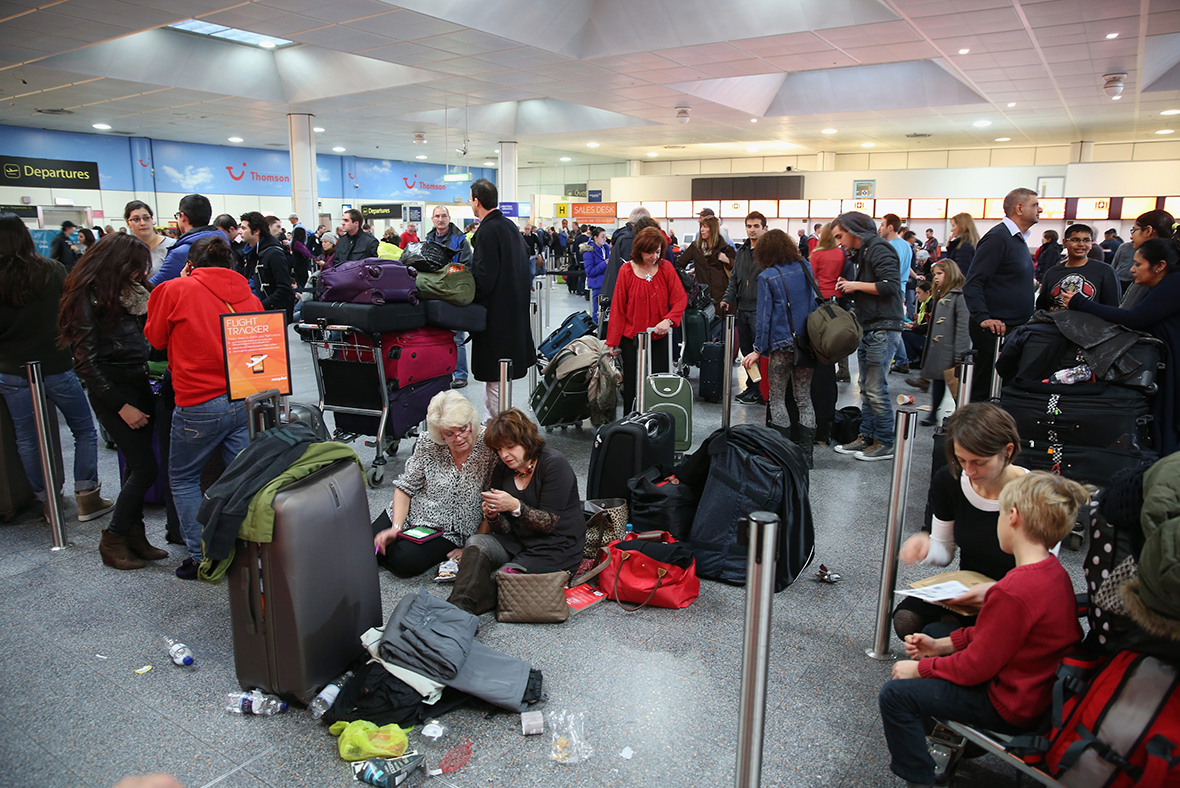 One female customer reportedly became dizzy and collapsed at 10.20am on Wednesday (27 December). According to MailOnline, the woman was treated at the scene by South East Coast Ambulance Service.
Passengers were offered a hotel room for the night, according to a letter from the Civil Aviation Authority on 27 December.
In a statement posted 24 December, Med-View said: "We sincerely apologise for all the recent flight disruptions. We are currently doing everything possible to get back on schedule."
Meanwhile, up to 300 other passengers were left stranded at Stansted Airport after Ryanair and easyJet were forced to cancelled or delayed due to snow and ice in parts of the UK. Frustrated travellers faced hours of delays "because of a few centimetres of snow," one witness noted.
More than 50 inbound and outbound flights were cancelled at Stansted, with another 50 flights cancelled at Luton.
According to the Telegraph, sub-zero temperatures are expected in large swathes of the UK again on Thursday night. Flight disruptions are expected to continue Thursday as planes will require de-icing.
Couretsy : IBtimes 
---