---
1. ICON A5
The A5 is a high-wing flying boat-type amphibious monoplane with a carbon fiber airframe and retractable undercarriage. It seats two people in an enclosed 46-inch-wide (116.8 cm) cockpit and is powered by a single 100 hp (75 kW) Rotax 912 iS engine driving a three-bladed pusher propeller. Dornier-style sponsons provide hydrodynamic stability, housing the retracted main landing gear, and act as a step for crew and passenger. The wings can be folded aft for ground transport and storage. Equipment includes an angle of attack indicator, an unusual feature in general aviation aircraft. A whole-airframe Ballistic Recovery Systems parachute is optional, except for in U.S.-registered A5s where it is mandatory, due to ICON's exemption to the U.S. LSA weight limit. The A5 uses many different design elements to provide a manageable stall recovery.
2. Ehang 184
A Passenger drone is a type of Unmanned aerial vehicle (UAV) that carries passengers. The first passenger drone was introduced at the Computer Electronics Show (CES) 2016 by Chinese entrepreneurs and is called the Ehang 184.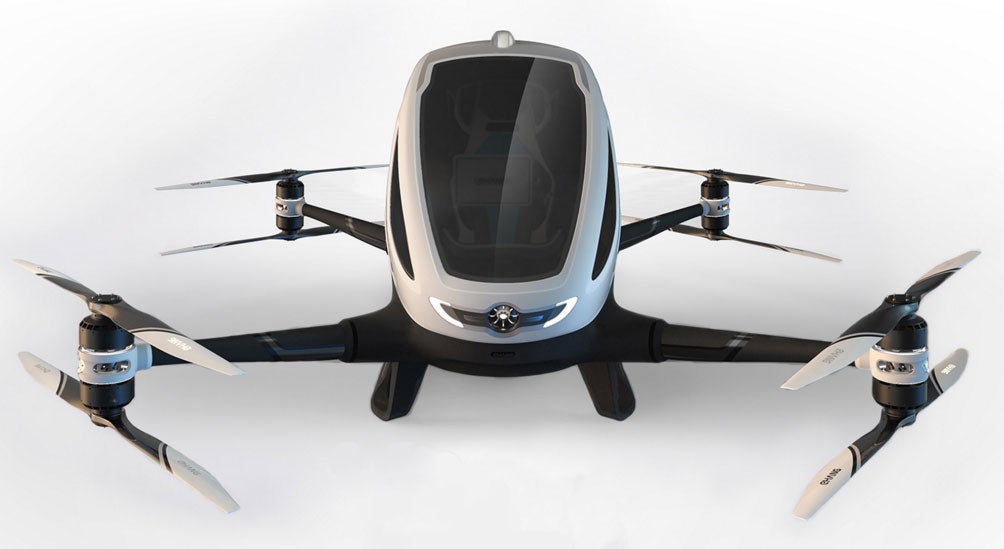 3. The AeroMobil s.r.o.
AeroMobil (variously also styled Aeromobil and AEROMOBIL by the manufacturer) is a Slovak prototype roadable aircraft, designed by Štefan Klein and first flown in 2013. The aircraft will be produced by AeroMobil s.r.o..
AeroMobil s.r.o. company co-founder and CEO Juraj Vaculík indicated in March 2015 that the vehicle is intended for "wealthy supercar buyers and flight enthusiasts". Vaculik expects the aircraft will be available for sale in 2017.
4. Cobalt Valkyrie
The Valkyrie is one of the fastest piston aircraft on the market, and is designed to be the safest. Inspired by classic fighter jets with clean lines and premium finishes, the Valkyrie impresses with understated elegance. The exterior comes in a range of custom finishes including dark colors, typically harder on composites. The flight controls feature full pushrod-bellcrank precision mechanisms, and the retractable landing gear is machined in solid high-performance alloys. The interior features premium hand stitched leather seats, customizable platings and trim materials. It comfortably seats five people, including the pilot, with ample storage for golf clubs, skis and suitcases. It also has the largest one-piece canopy in the world, providing an unrivaled visibility to pilots and passengers alike. Cobalt promotes the highest standards of safety in the industry. The Valkyrie has a "canard" configuration, with a forewing that acts as an aerodynamic fuse to prevent stalls. An airframe parachute is also provided as an option.Cobalt manufactures the Valkyrie exclusively in California to ensure exceptional quality standards, fast delivery to early buyers, and modern customer service.
5. Airbus E fan
Airbus Group is developing an electric aircraft with Aero Composites Saintonge. The aircraft uses on-board lithium batteries to power the two electric motors and can carry two passengers. A test flight was conducted in April 2014 at Mérignac Airport, France, landing in front of a large audience, the French Minister of Industry Arnaud Montebourg being one of them. At the 2014 Farnborough Airshow, Airbus announced that the E-Fan 2.0 will go into production by 2017 with a side-by-side seating layout. Airbus has stated that there are plans for development of a commercial regional aircraft in the near future.
Liked it ..? 

Share with your friends & family. 
---
Trending Now
You may also like