---
1. Air Asia
Fleet size : 188
Employees : 10000+
Destination : 100
Net income : 111 million (as of 2014)
AirAsia was established in 1994 and began operations on 18 November 1996.AirAsia Berhad is a Malaysian low-cost airline headquartered near Kuala Lumpur, Malaysia. AirAsia group operates scheduled domestic and international flights to 100 destinations spanning 22 countries.  Its main hub is klia2, the low-cost carrier terminal at Kuala Lumpur International Airport (KLIA) in Sepang, Selangor, Malaysia.
2. virgin america 
Fleet size : 55
Destination : 24
Head quartered : Burlingame, California
Virgin America, is a United States-based airline that began service on August 8, 2007. The airline's stated aim is to provide low-fare, high-quality service for "long-haul point-to-point service between major metropolitan cities on the Eastern and West Coast seaboards.
In early 2004, Virgin Group announced its intent to start a new, United States-based, low-fare airline it named "Virgin USA". At the time, Virgin USA expected flights to begin by mid-2005. After considering several key areas, the San Francisco Bay Area was picked to be the location of its flight operations center, and later its corporate headquarters
3. Norwegian
Fleet size : 100
Destination : 126
Head quatered : Fornebu (Bærum), Norway
Norwegian Air Shuttle ASA trading as Norwegian, is the third largest low-cost carrier in Europe. 22 Founded in January 1993.  It offers a high-frequency domestic flight schedule within Scandinavia and Finland, and to business destinations such as London, as well as to holiday destinations in the Mediterranean and the Canary Islands,
4. easy jet
Fleet size : 217
Destination : 134
Headquarters : London Luton Airport Luton, United Kingdom
Employees : 9,649 (2014)
EasyJet is a British low-cost airline carrier based at London Luton Airport. It established in 1995 , It is the largest airline of the United Kingdom, by number of passengers carried, operating domestic and international scheduled services on over 700 routes in 32 countries .
5. jet star airways
Fleet size : 72
Destination : 35
Headquartered : Collingwood, Melbourne, Victoria, Australia
Jetstar Airways Pty Ltd, trading as Jetstar, is an Australian low-cost airline . It is a wholly owned subsidiary of Qantas, created in response to the threat posed by low-cost airline Virgin Blue. Jetstar is part of Qantas' two brand strategy of having Qantas Airways for the premium full-service market and Jetstar for the low-cost market. Jetstar carries 8.5% of all passengers travelling in and out of Australia.
6. Air Asia X
fleet size : 20
Destination : 19
Headquartered : Sepang, Selangor,Malaysia
AirAsia X Berhad (previously known as FlyAsianXpress Sdn. Bhd.)founded in 2007, operated as AirAsia X, is a long-haul, budget airline based in Malaysia, and a sister company of AirAsia. It commenced operations on 2 November 2007 with its first service flew from Kuala Lumpur International Airport, Malaysia, to Gold Coast Airport in Australia.The franchise is able to keep costs down by using a common ticketing system, aircraft livery, employee uniforms, and management style.
7. West Jet
Fleet size : 139
Destination : 90
Headquartered : Calgary, Alberta, Canada
Founded in 1990 by Clive Beddoe, David Neeleman, Mark Hill, Tim Morgan and Donald Bell, WestJet was based on the low-cost carrier business model pioneered by Southwest Airlines and Morris Air in the United States.
WestJet Airlines Ltd. is a Canadian carrier that provides scheduled and charter air service to 90 destinations in Canada, the United States, Europe, Mexico, Central America and the Caribbean. Founded in 1996, it is currently the second-largest Canadian air carrier, behind Air Canada
8. Indigo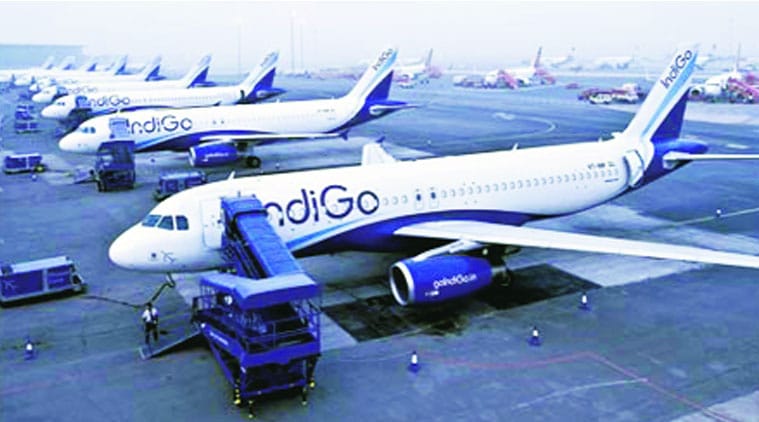 Fleet size : 96
Destination 38
Net income : $49 million
Headquartered: Gurgaon, India
IndiGo (InterGlobe) is an Indian budget airline company headquartered at Gurgaon, India. IndiGo was set up in early 2006 by Rahul Bhatia of InterGlobe Enterprises and Rakesh S Gangwal, It is the fastest growing and also the largest airline in India with a market share of 38.4% in June 2015.
IndiGo's first international service was launched between New Delhi and Dubai on 1 September 2011. Over the following weeks, the international services were expanded to serve Bangkok, Singapore, Muscat and Kathmandu.
9. Jetstar Asia
Fleet size : 18
Destination : 21
Headquartered : Singapore Changi Airport
Jetstar Asia was launched in 2004 as a partnership between Qantas, holding a 49% stake in the airline, Singaporean businessmen Tony Chew and FF Wong and the Singapore government's investment company
Jetstar Asia Airways Pte Ltd (operating as Jetstar Asia) is a low-cost airline based in Singapore. It is one of the Asian offshoots of parent Jetstar Airways, the low-cost subsidiary airline of Australia's Qantas airline. It operates services to regional destinations inSoutheast Asia to countries such as Burma, Cambodia, Malaysia, Philippines, Thailand and Vietnam. It also flies to regional routes in East Asia such as Japan, Taiwan and Hong Kong.
10. Azul Linhas
Fleet Size : 149
Destination : 109
Headquartered : Barueri, Brazil.
Azul Linhas Aéreas Brasileiras S/A (Azul Brazilian Airlines; or simply Azul) is a Brazilian low cost carrier based inBarueri. The company's business model is to stimulate demand by providing frequent and affordable air service to underserved markets throughout Brazil. The company was named Azul ("Blue" in Portuguese) after a naming contest in 2008, where "Samba" was the other popular name. It was established on May 5, 2008 by Brazilian-born David Neeleman (founder of American low cost airline JetBlue), with a fleet of 76 Embraer 195 jets.The airline began service on December 15, 2008.
According to the Brazilian Civil Aviation Authority (ANAC), between January and December 2015 Azul had 17.0% of the domestic and 7.8% of the international market shares in terms of passengers per kilometer flown, making it the third largest airline in Brazil, after LATAM and GOL
Source : skytrax survey. company profile – Wikipedia
liked it ..! ?

Share with your friends and families
---
You may also like