---
India : Hyderabad : An Air India plane came crashing down on the wall of a private building near Hyderabad's Begumpet airport this morning while being shifted with the help of a giant crane, which suddenly collapsed.
No one was injured in the accident that officials said was potentially disastrous. An official said the 70-ton (CHK) A-320 aircraft, which is not in service, was being moved out of the airport to the Air India training academy at 7 am when the crane lostits balance and collapsed.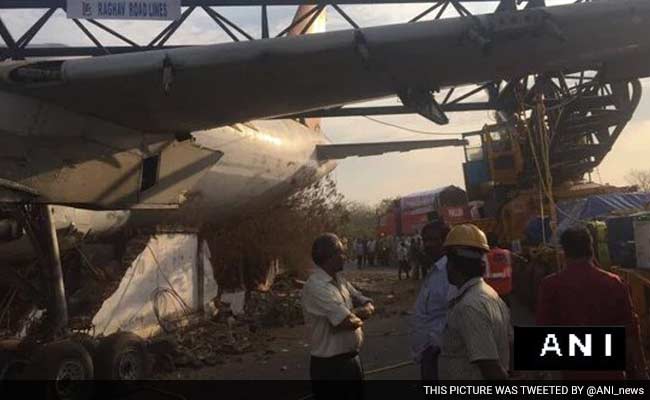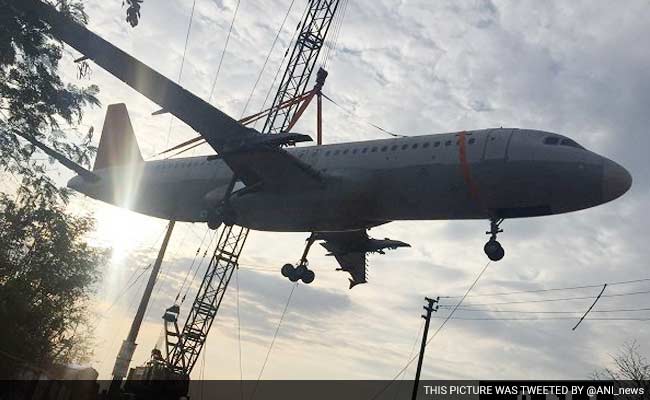 The 200-ton crane crashed on the compound wall of the Hitech club near a school on the old Airport road. The plane was damaged.
"It was an unused aircraft and was being shifted to the training establishment at a distance of about 4 km from the airport for training purpose. Crane services had been engaged and while the aircraft was being lifted today, the crane bars got bent and it collapsed at around 7.15 am," K Kiran, a police officer, said.
A gap was made in the airport boundary wall to allow the truck carrying the crane to move the aircraft to the training establishment 3 km away.
Courtesy : NDTV & ANI
---